Bangkok Garden January 2012
Art loves Thai food.  Loves it.  We don't have a local Thai place, so I was thrilled to find a highly rated one in Williamsburg.  We were not disappointed at all with Bangkok Garden.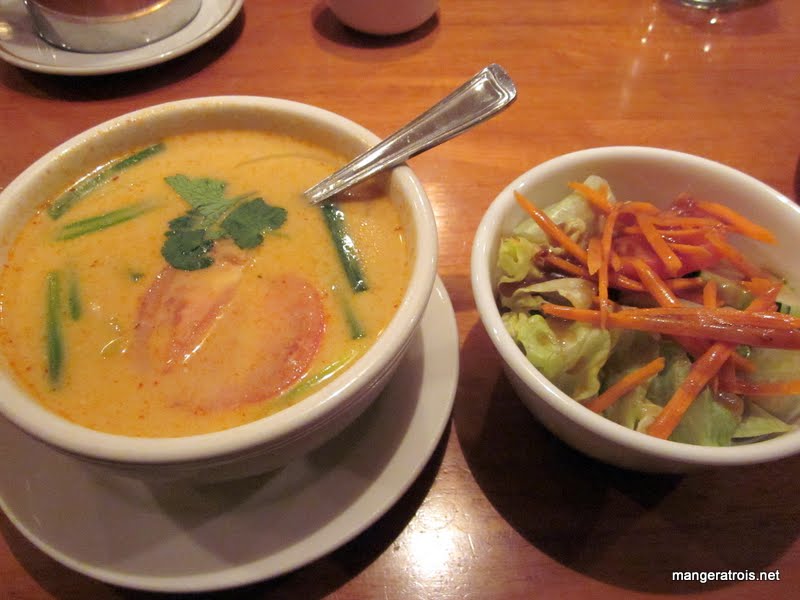 Kai Tom Kha (Chicken Coconut Soup) A famous aromatic soup, boiled in coconut milk, galangal, tomato, green onions, lime juice, and chicken
We started our meal with bowls of Tom Kha.  This is a delicious soup which I wish I could replicate at home, but I'm lacking a source for galangal at the moment.  I love the way the citrus of the lime mixes with the mildness of the coconut milk.  We also got nice little salads.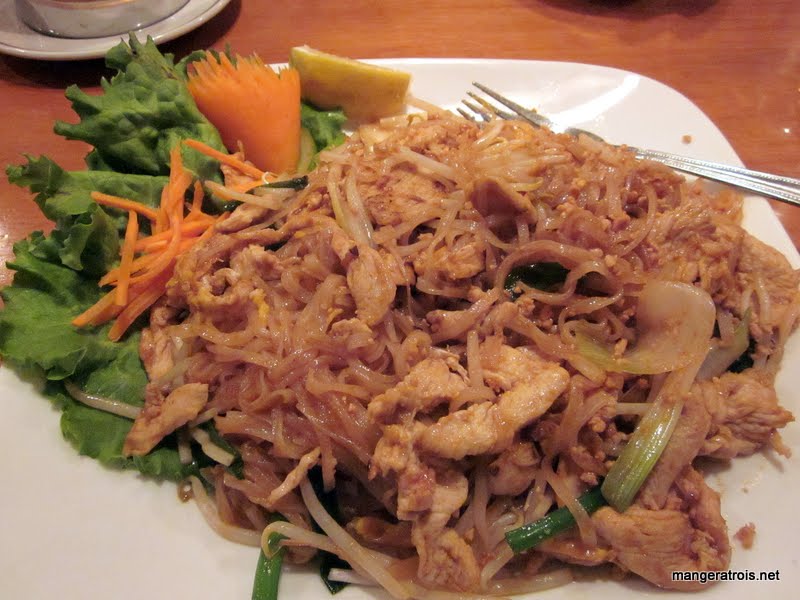 Chicken Pad Thai Rice noodles stir-fried with chicken, ground peanuts, eggs, bean sprouts, and green onions.
Pad Thai is my favorite.  Sadly, I wasn't able to eat even half of my food since there was just so much of it.  It was delicious, every bite.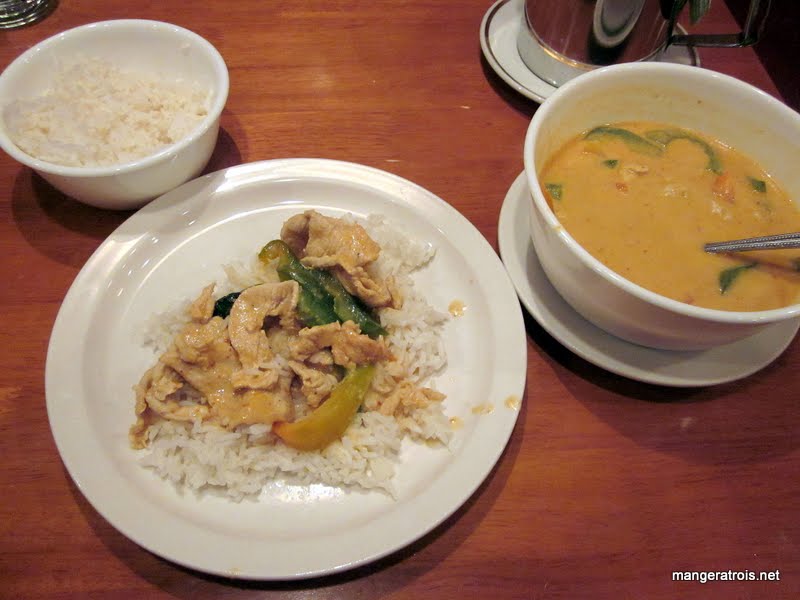 Chicken Kang Panang Panang curry sauteed with coconut milk, bell peppers, and basil leaves.
Art's dish was on the spicy side, the way he wanted it, so I didn't try any.  Plus it has green bell peppers which I can't stand.   He, however, loved it and ate the entire bowl.  He declared Bangkok Garden his favorite Thai place other than Latitude 8 which is his favorite place in Phoenix, AZ.  I felt like a winner!
The service was great and friendly.  We loved this place and would recommend it to anyone who loves Thai food. 
Total price: $51.16
Bangkok Garden
1346 Richmond Road
Williamsburg, VA 23185
Phone: 757.565.3939