Harry and Izzy's August 2010
Lance and I recently spent four days in Indianapolis, IN and were able to eat at some of the local restaurants while there.  We were both working the night shift at GenCon, so our meals were all early in order to finish in time for work.  The first restaurant I picked was Harry and Izzy's which is run by the same people who own the fantastic St Elmo Steak House.
Sadly I forgot to take pictures of our salads.  I got the Tomato and Mozzarella Salad which was delicious.  The tomatoes were superbly in season and I wanted to lick up the dressing from the plate.  Lance ordered the Peppercorn Steak Salad and loved it.  The steak pieces were large enough to make the salad worthy of a full meal instead of just a starter course.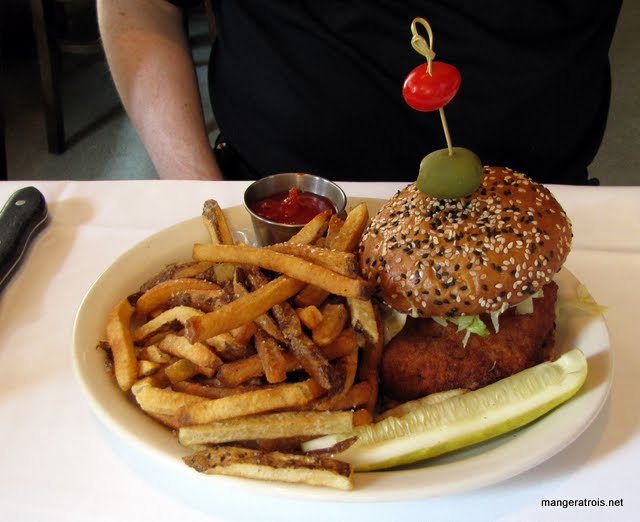 Lance ordered the Pork Tenderloin Sandwich for his meal.  We weren't super hungry so sandwiches seemed like the way to go.  He was only able to eat about half of it, but thought it was delicious.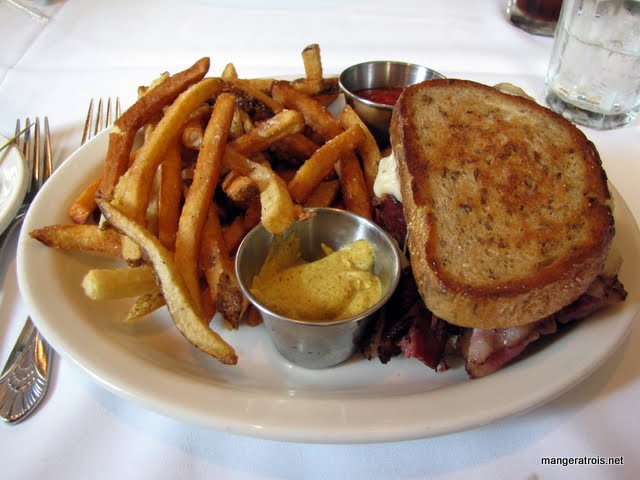 I got the Hot Pastrami Sandwich served on rye toast with Swiss cheese and nice, spicy mustard.  I was also only able to eat about half of my sandwich, much to my dismay.
This was a great lunch-type meal and I wish that I'd been able to finish everything!  Our server was attentive and it was a nice dining experience to begin our Indianapolis weekend. 
Total price: Unclear
Harry & Izzy's
153 S. Illinois St.
Indianapolis,IN 46225
Reservations: 317.635.9594