Weber Grill August 2010
Still a long, long time ago, in a galaxy far, far away, Lance and I ate at Weber Grill in Indianapolis and were joined by our great friend Brian.  Lance and I had gone to Weber the year before with a huge group of people for his company's dinner and it left us eager to go back with a much smaller group in order to take advantage of the full menu.  Sadly this won't be a super informative review simply because the memories are so old.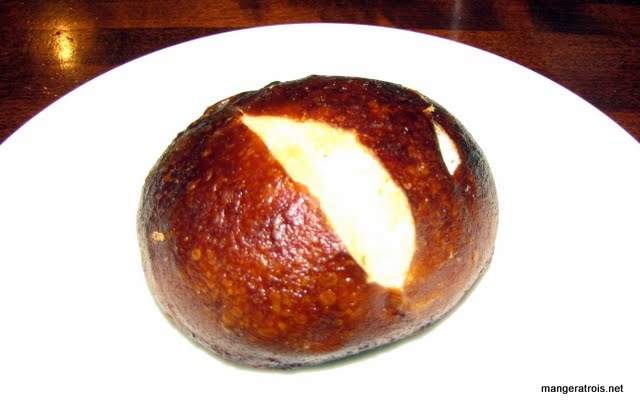 Bread!  This sort of looks like pretzel bread and I seem to recall that it came with a number of seasoned butters.  I love bread.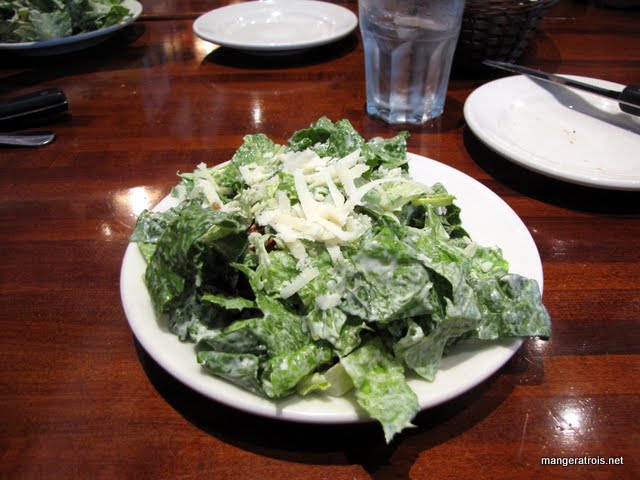 This looks like a Caesar salad.  I love those too.  But this one might have been Lance's.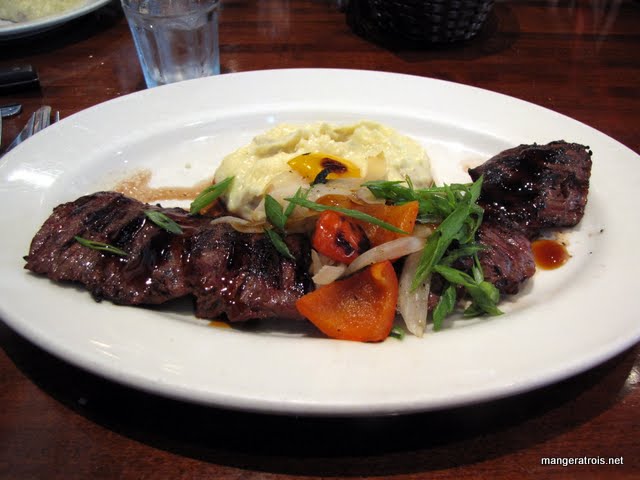 Teriyaki Skirt Steak - Grill Smoked Onions, Roasted Poblano & Sweet Peppers I knew I was going to order this before we even got to the restaurant because I'd been envious of it on people's plates the years before.  It did not disappoint.  Skirt steak is a fantastic cut of meat and I enjoyed every bite.  It looks like it came with mashed potatoes as well.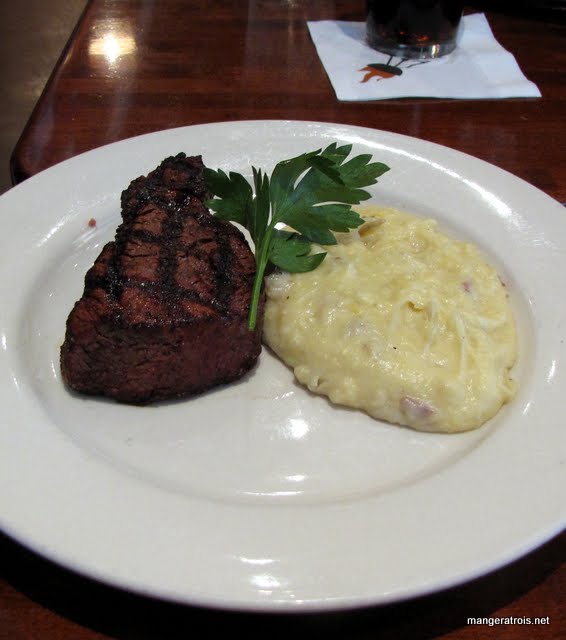 This looks like a filet mignon, so chances are it was Lance's dinner.  He also got garlic mashed potatoes.  I seem to recall that he did some Prix Fix menu because we were there during restaurant week.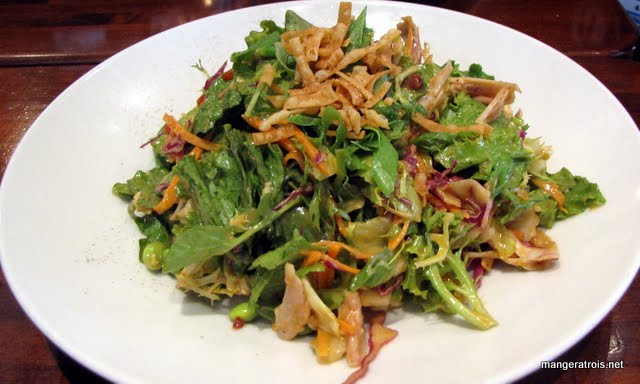 Asian Sesame Chicken Salad - Marinated Chicken Breast, Nappa Cabbage, Snow Peas, Edamame, Oranges, Wontons, Sesame Ginger Vinaigrette Being a weirdo, Brian got a salad.  At a grill place.  Who does that?  He was kind enough to let me have a bite and, I must say, when we go back in 2011 I will be tempted to order this salad for myself because it was amazing.  Full of lots of amazing flavors that all worked very well together.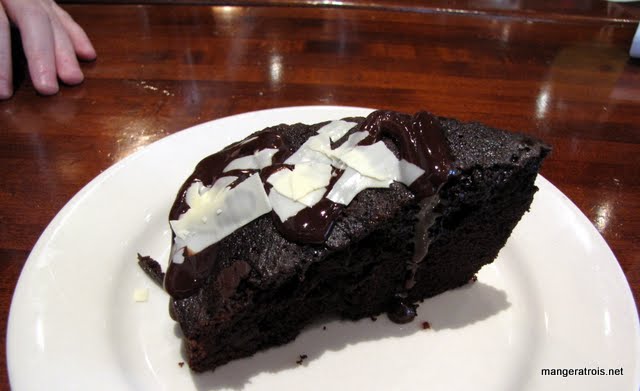 And, of course, Lance got some amazing chocolate cake creation.  It was dense and moist and sort of like a bundt cake in texture.  Delicious!
Overall, Weber Grill is a great dining experience.  We enjoyed it so much last year that we'll be going again this year! 
Total price: Unknown
Weber Grill
10 N. Illinois Street
Indianapolis, IN 46204
Reservations: 317.636.7600