Tangy Barbecue Sauce
Ingredients
1 cup ketchup
1⁄2 cup cider vinegar or red apple balsamic vinegar
3 tablespoons molasses
3 tablespoons brown sugar
1 tablespoon mustard powder
1 tablespoon soy sauce
2 teaspoons Worcestershire sauce
1 cup water
Salt and freshly ground black pepper, to taste
Instructions
1. Put all ingredients in medium saucepan and bring to boil over medium-high heat.  Reduce heat to low and simmer 30 minutes, or until thickened.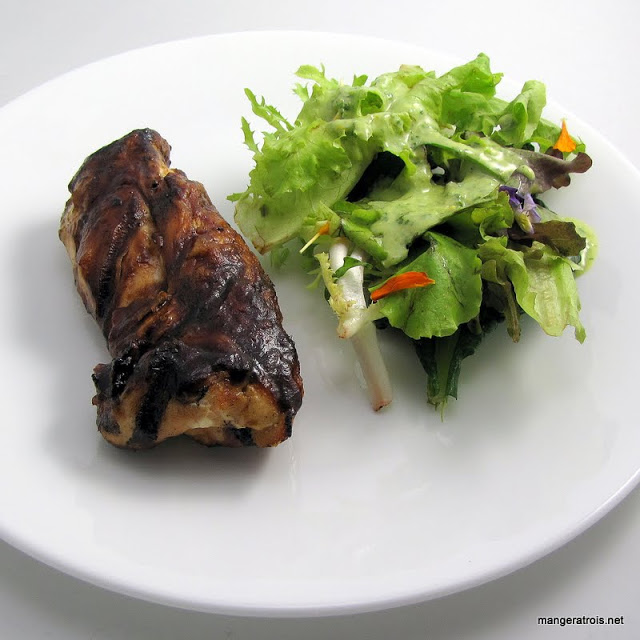 Comments
This recipe is from Food Network and I used it on grilled chicken.  It was something special!  We all really enjoyed it and Art was especially happy – he's the bbq sauce connoisseur of the house.  Like most bbq sauces, it was easy enough to make.  Don't be shy of making your own sauces, they're easy and give you so much more control than the ones that come in jars! 
Shown here with Tangy Feta Dressing.