Creamy Breakfast Oatmeal
Ingredients
2⁄3 cup steel-cut oats
1 3⁄4 cups milk
1 teaspoon vanilla extract
1 1⁄4 teaspoons cinnamon
Pinch salt
2 tablespoons maple syrup
Instructions
1. Place the oats, milk, vanilla, cinnamon, salt, and maple syrup in the rice cooker bowl; stir gently to combine. Close the cover and set for the Porridge cycle.
2. At the end of the cycle, the cereal will be thick and will hold on Keep Warm for up to 1 hour. Spoon into bowls and serve hot.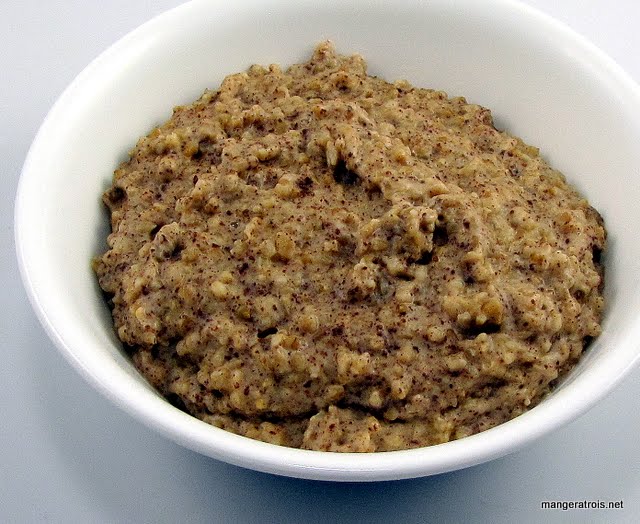 Comments
This recipe is from The Ultimate Rice Cooker Cookbook.  It makes enough to serve two people, so be sure to increase the amounts if you're serving more people or using a large rice cooker.  Due to the milk, it's not suitable for use with the delay timer. 
I thought the flavor from the cinnamon, vanilla and maple syrup was fantastic.  The texture was a little different than steel-cut oats made on the stovetop, but I think that I liked it.  The Porridge cycle didn't take that long, maybe 30-45 minutes, so this would be easy to set up when you get out of bed in the morning in order to have a hot bowl of oatmeal waiting for you after you finish waking up and getting ready for the day.  The leftovers reheat very well too, which is always a bonus.
The Ultimate Rice Cooker Cookbook