Scrambled Eggs with Parsley and Goat Cheese
Ingredients
1-2 teaspoons olive oil (I like using wild mushroom and sage olive oil for this.  Regular olive oil is delicious too.)
2 eggs, lightly beaten
2 tablespoons fresh parsley, minced
1 tablespoon soft goat cheese
Instructions
1. Heat oil in a small skillet over medium heat.  Add eggs and stir until they have reached desired doneness.  Add parsley and cheese, stirring until cheese has melted.  Season with salt and pepper before serving.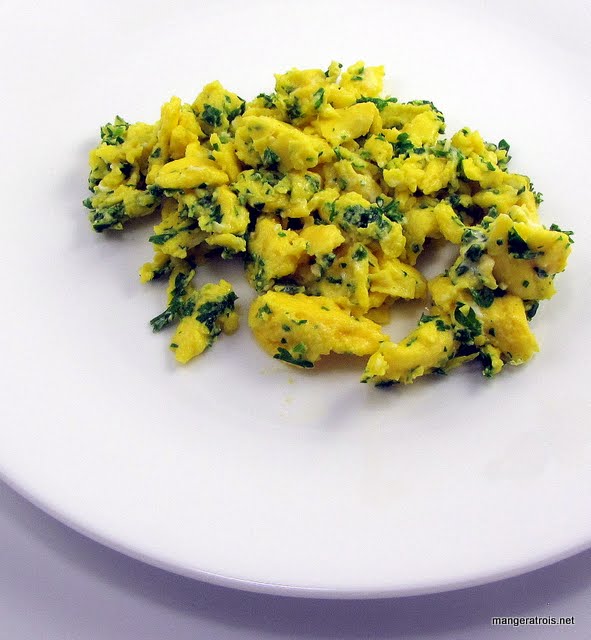 Comments
This is one of those recipes I feel silly for posting since it's hardly a recipe at all!  A few weeks ago, when I was up in NY with my dad and brother, we had eggs prepared this way at the Bed and Breakfast.  It never would have crossed my mind to add parsley to scrambled eggs but I was blown away by how delicious the combination was! 
I made these for Art one morning when we had time for breakfast just to make sure I could do it and then made them again while my parents were visiting recently.  This is a quick and simple egg preparation when you've got breakfast company!
This recipe generates eggs for one person, it's simple to scale if you're serving more people.
Person - Gwen