Pumpkin Bread
Ingredients
4 eggs, beaten
3 cups sugar
1⁄2 teaspoon baking powder
2 teaspoons baking soda
1 teaspoon ground cloves
1 teaspoon ground cinnamon
1 teaspoon ground nutmeg
2⁄3 cup water
1 cup oil (I have used olive oil with no problems)
3 1⁄2 cups all purpose flour
15 ounce can pumpkin (Not pumpkin pie filling)
Instructions
1. Preheat oven to 350*F.  
2. Mix all ingredients in a large bowl and pour into 2 greased bread pans.
3. Bake for one hour or until done.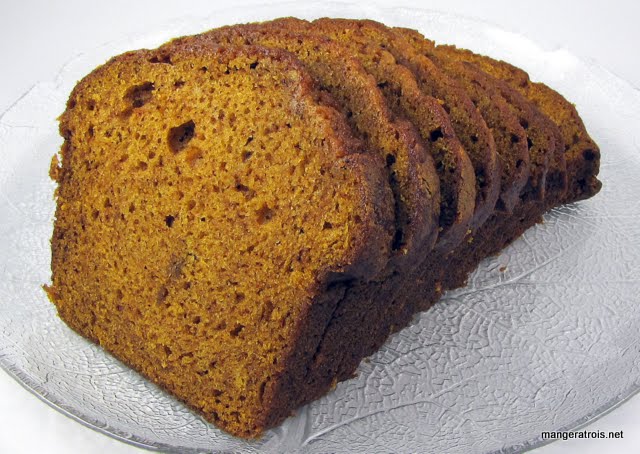 Comments
This is a recipe from Art's mom and it has always been a favorite of his.  Like most quick breads this is dense, moist, and super flavorful.  
And, if you ever cut into a loaf and realize it's lighter than it should be because you left the can of pumpkin sitting on your counter at home instead of adding it to the batter… well, it makes a delicious pumpkinless spice bread as well.  Not that I know from experience or anything.  ;)
Person - Art's Mom