For lunch on our second day we went to Food for Thought.  Not only did I find this place via the web research I did prior to the trip, but a few friends also recommended that we stop by. 
It's a great little restaurant with quite a few tables and literary quotations all over the walls.  We got there for lunch during the off season so it was relatively empty, but I get the feeling it fills up quite fast during the tourist season!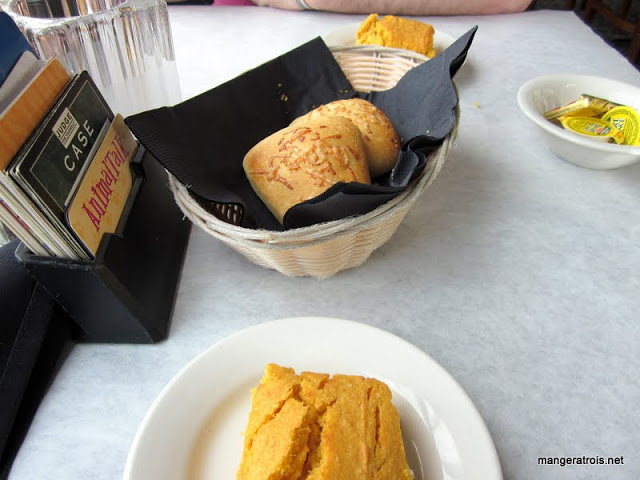 Our nice little bread basket came with two cheese rolls and two pieces of sweet potato cornbread.  The cornbread was simply awesome.  Very tender and flavorful.  It was a great start to the meal.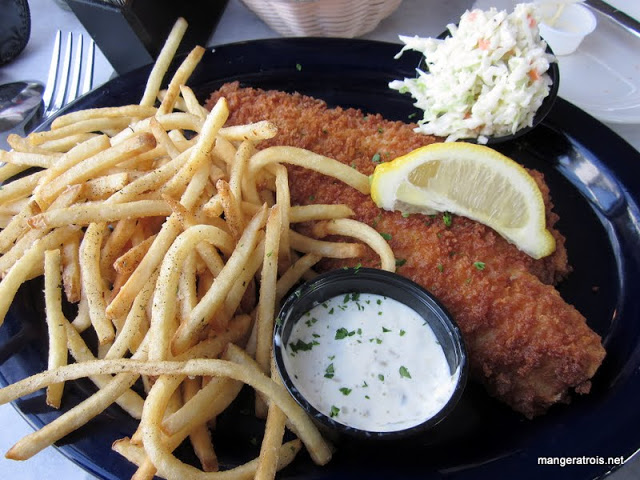 Crispy Fish & Chips Panko bread crumbs produce a crispy coating on our catch of the day. Served with skinny fries & cole slaw.
I've ordered fish and chips in quite a few restaurants over the course of my life and, hands down, this was the best.  The panko coating took this over the top in terms of crunchiness and I loved it.  The fries had a nice spiciness and I was very thrilled with my meal.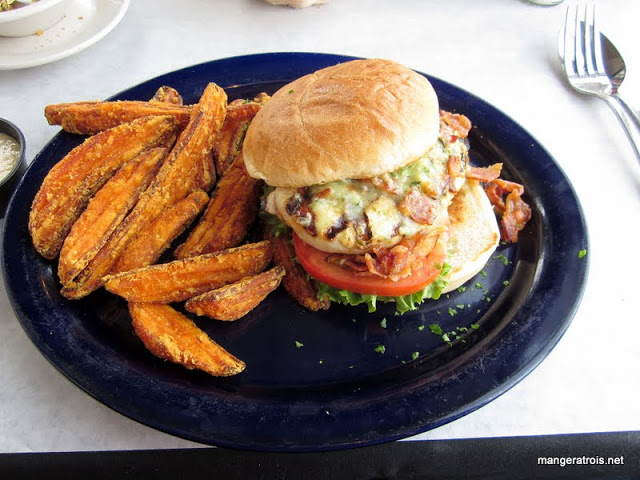 Cilantro Lime Chicken Sandwich Charbroiled, served on a toasted Kaiser with lettuce and tomato. Comes with our skinny fries.
Art got this chicken sandwich but swapped the fries out for sweet potato fries that came with a brown sugar and butter dipping sauce.  I tried a fry and it was nice, but I prefer thinner fries when it comes to sweet potatoes.  He enjoyed his sandwich but, sadly, I didn't get to try a bite – I was full with my fish. 
Our server, Carlie, was attentive and friendly.  Our glasses were always filled.  The owner even stopped by to say hello to us!  The menu also had an extensive selection of veg*n options which makes it great restaurant for vegans and vegetarians alike.  A rare find!
Total price: $28.83
Food for Thought
1647 Richmond Road
Williamsburg, VA
Phone: 757.645.4665