Second St January 2012
For our last dinner in Williamsburg, I opted for modern American cuisine and we ended up at Second St.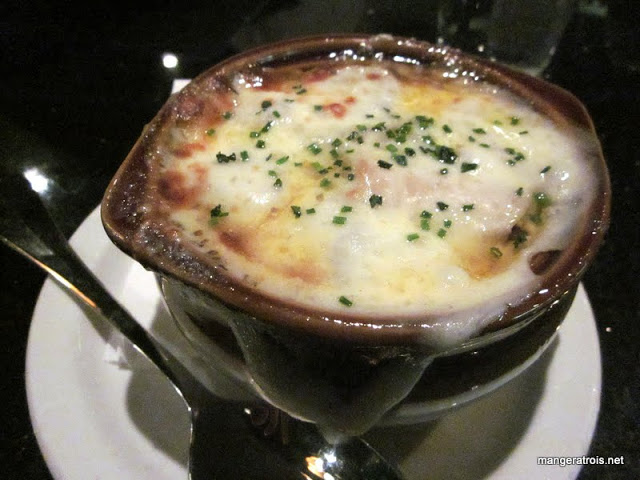 **House-made French Onion Soup **
It was a rainy, chilly evening, so I opted for a delicious bowl of soup.  And delicious it was.  Warm, rich, and full of nice cheese coated bread bits.  Scrumptious.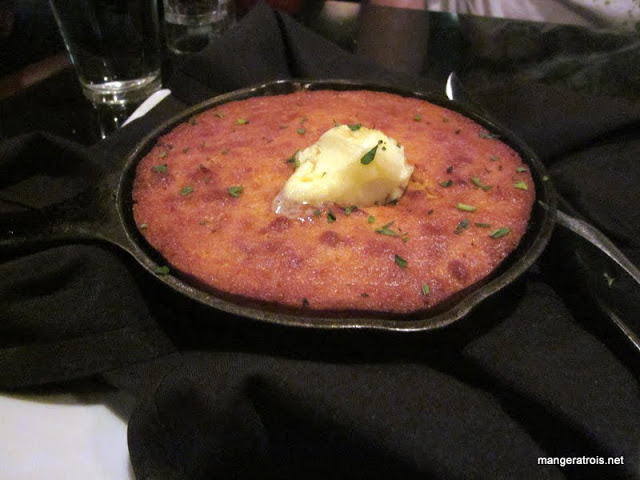 Cast Iron Cornbread Southern Style Cornbread/ Honey Herb Butter/Cast Iron Skillet
Art decided we needed cornbread to share and he was nice enough to take all of the honey butter for himself so I could avoid the honey part of it.  This was the cakey, sweet sort of cornbread, but still nice.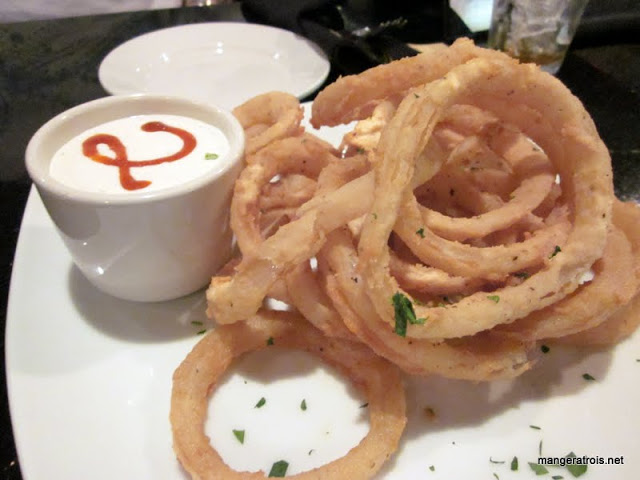 2nd St's Famous O-Rings Double Hand Breaded to Order/Signature Ranch
These onion rings were nothing special, but the ranch dressing was tasty.  It was made with sour cream and yogurt so it had a nice and refreshing taste.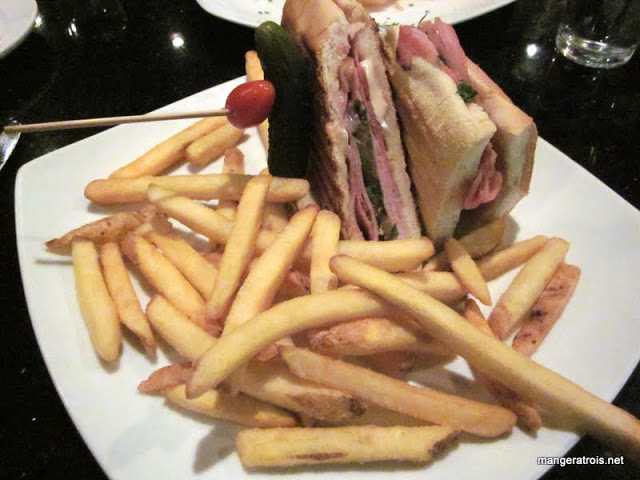 Ham Panini Pit-Style Smoked Ham/Brie/Baby Arugula/Caramelized Onion/Whole Grain Cranberry Mustard/Baguette
Sadly, I wasn't super hungry so I ordered a sandwich for dinner instead of a big entrée.  This was probably one of my favorite sandwiches the whole trip, which says a lot because I had some pretty amazing sandwiches while in Williamsburg.  The cranberry mustard added a nice hint of sweetness to the sandwich and I loved the combination of brie and arugula.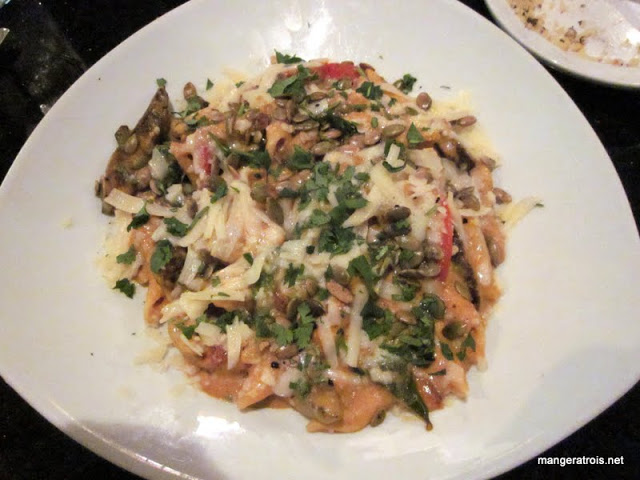 Chorizo-Pumpkin Pasta Grilled Authentic Chorizo/Sweet Bell Peppers/Tomato/Scallion/Penne/Pumpkin-Ricotta Cream/ Aged Parmesan/Chili-Toasted Pumpkin Seeds
Art ordered this pasta dish which, based on the name and ingredients, should have been right up his alley.  He enjoyed the crunch of the toasted pumpkin seeds which added texture to the dish but, overall, he felt it was lacking.  He thought it was under seasoned and that it really lacked any chorizo punch – especially for a dish with chorizo in the name.  Sadly, I won this dinner battle.  This dish had tons of potential; it just didn't live up to any of it. 
We did get desserts to go, but I neglected to take pictures.  Art got a fantastic slice of Tiramisu and I got their sundae which had a brownie, ice cream, and a cookie.  Delicious. 
I've got mixed feelings about Second St.  The food was decent, but it wasn't as amazing as it should have been.  Our server was a bit neglectful and we never got the bread basket that we saw delivered to all of the other tables.  It did seem like a busy night and she had at least a table of eight she was dealing with as well, but it would have been nice to have had a bit more attention than we did.  I'm not sure if I'd go back since the food wasn't astoundingly good, but it was a nice meal to end the trip with. 
Total price: $75.25
Second Street Williamsburg
140 2nd Street
Williamsburg, VA 23185
Phone: 757.220.2286