Giuseppe's Italian Restaurant January 2012
For dinner on our fifth day, I found a lovely little Italian place called Giuseppe's.  Italian is one of those cuisines I'm really nervous about when it comes to restaurants.  So many places serve nothing but heavy, cheese covered pasta dishes and those aren't really my preference.  Especially on a day that I've already eaten out for a midday meal!  Art loves Italian food, though, so we decided to give Giuseppe's a try.  I'm glad we did!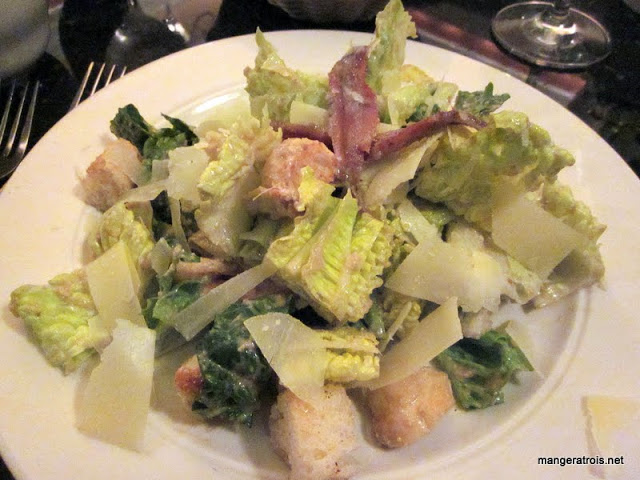 Caesar Salad Crisp romaine with our original dressing.
I started off my meal with a wonderful Caesar salad.  The dressing was amazing, nicely peppery and garlicky.  It came with two anchovy fillets on the top which was stellar.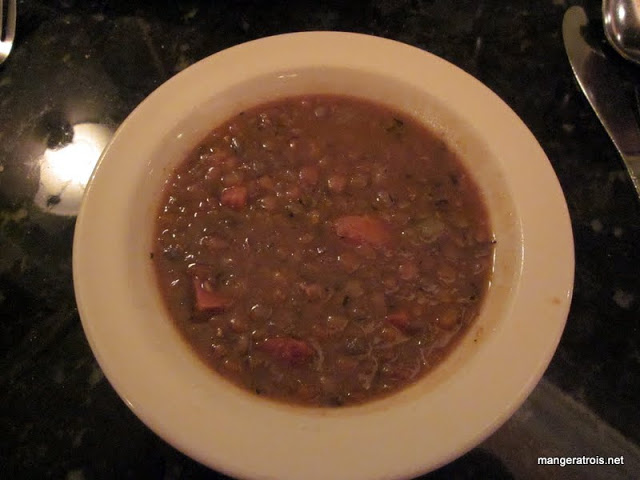 Giuseppe's Lentil Soup with andouille sausage (featured in Bon Appetit magazine!)
Art began his meal with his favorite – lentil soup.  He was pretty pleased with it and enjoyed the andouille sausage.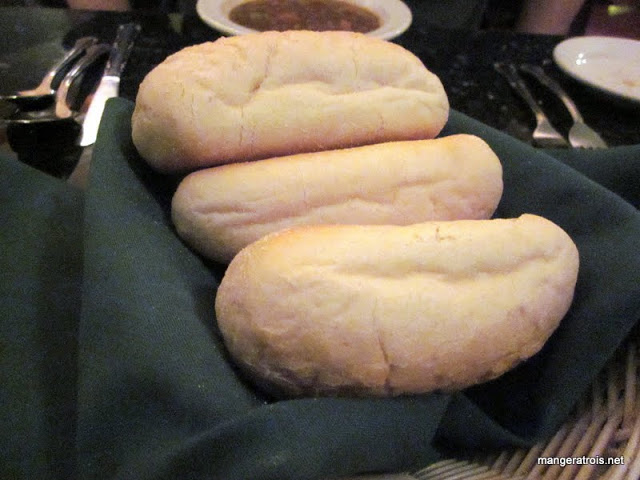 The bread was warm and freshly baked, still steaming in fact.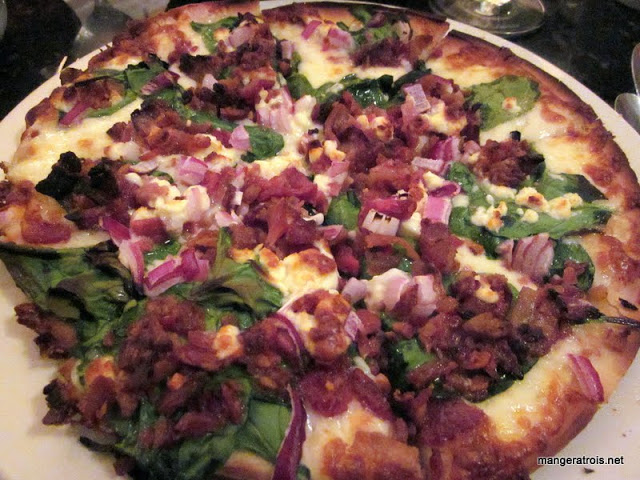 Pizza #6 Fresh spinach, bacon, red onion and feta cheese
I didn't want a heavy pasta dish, so I went with pizza instead.  It was LOADED!  Even after sharing a piece with Art I was unable to finish the whole thing.  It was a little dry, I wish it had some sort of sauce like tzatziki or a garlic sauce.  It was still lovely regardless.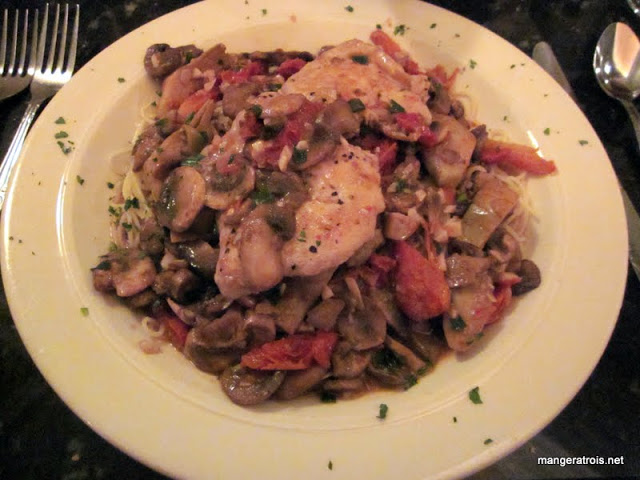 Cappellini Bergino Angel hair pasta with artichoke hearts, mushrooms, scallions, and sundried tomatoes in garlic white wine sauce
I knew Art was going to get this when I looked at the menu online and he did not disappoint my prediction.  If I was going to order a pasta dish, this is the one I would have gotten too.  He thought it was nice and enjoyed the mixture of ingredients.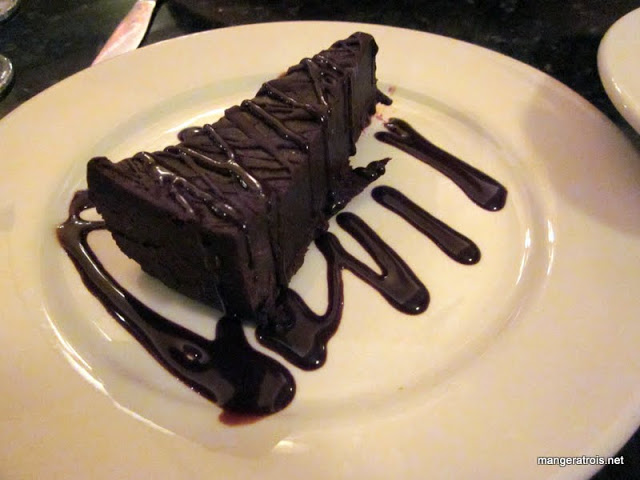 Chocolate Decadence Torte "More Chocolate Than The Average Woman Can Handle!"
Ignoring the stupid subtitle this cake has, it was your basic "block of fudge cake" that so many restaurants these days serve.  Very dense, very rich.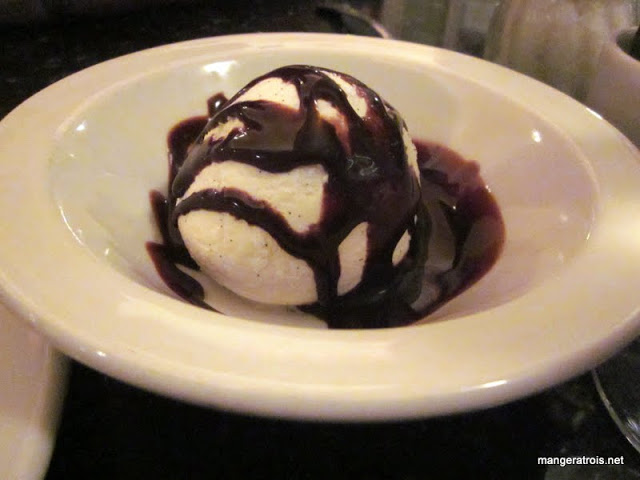 Vanilla Ice Cream
Thankfully we had ordered a scoop of vanilla ice cream which helped to temper the richness of the torte.  Otherwise the cake would have been too rich to tolerate.  The two desserts combined were awesome. 
The service here was great, the restaurant seemed like it was a favorite among the retirees who call Williamsburg home. 
Total price: $46.65
Giuseppe's Italian Restaurant
5525 Olde Towne Road
Williamsburg, VA 23188
Phone: 757.565.1977