Nawab Indian Cuisine January 2012
Indian food is another cuisine that we're lacking in Southern Maryland so it's always nice to get it when we're traveling.  I can make a number of dishes at home, but some things I just haven't had the nerve to tackle yet.  With that in mind, I found Nawab Indian in Williamsburg.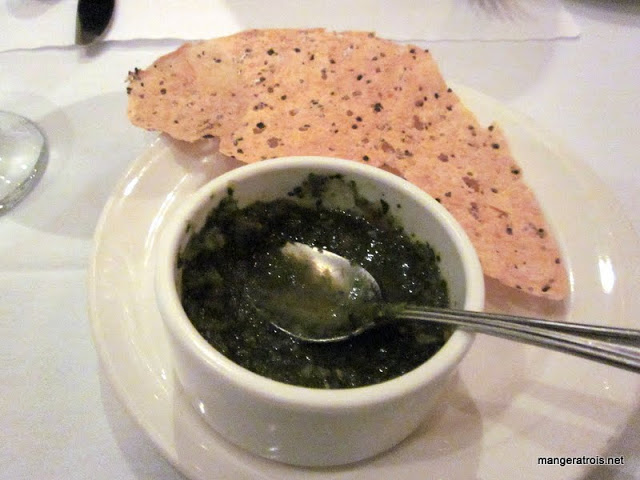 The meal started out with spicy papadum and mint chutney.  Papadum are definitely something I can't make at home so I love having them in restaurants.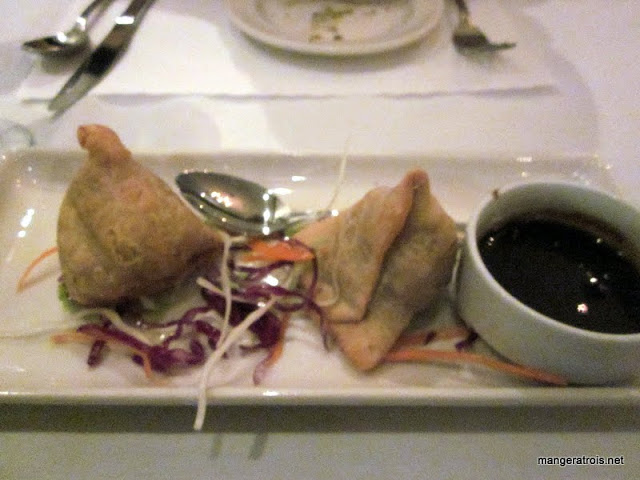 Subz Samosa Seasoned potatoes and green peas filled in crisp turnovers.
We love samosas and they're one of the things I can make at home!  These were crispy and tasty, we shared them.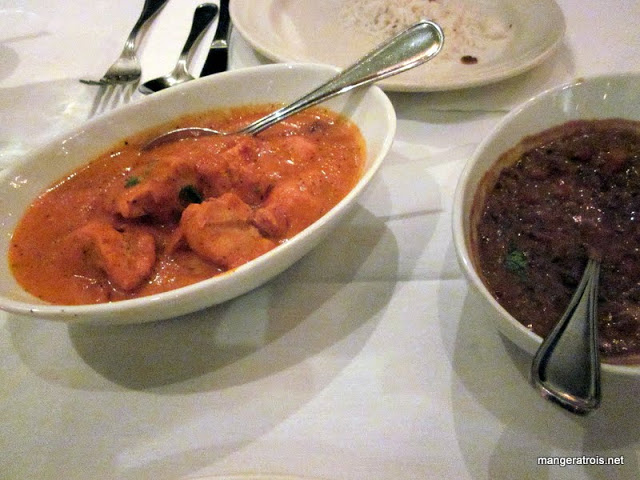 Chicken Tikka Masala Chicken tikka simmered in a tomato and cream sauce.
We ordered three entrees to share.  Well, really we ordered one to share and then we each ordered one to not share.  Art ordered the Chicken Tikka Masala and had the choice of mild, medium, hot, or "Indian hot."  He chose hot and was very happy.  The chicken was delicious and you could tell it had been sitting in the sauce for a while to allow the flavors to mindle.  One of my biggest peeves at Indian restaurants is when it tastes like the meat was put into the sauce at the last minute so it doesn't taste like it belongs in the dish at all.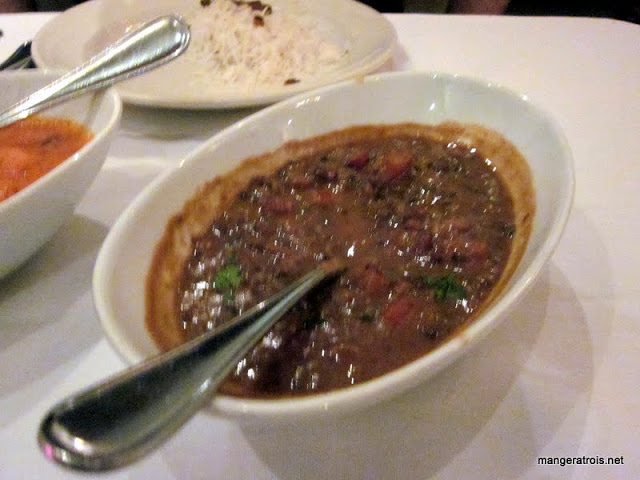 Dal Makhni Slow simmered lentils with butter, fresh garlic, ginger and tomatoes.
Our entrée to share was the Dal.  We love dals and this one certainly continued the trend.  It was fantastic, especially with the naan and rice.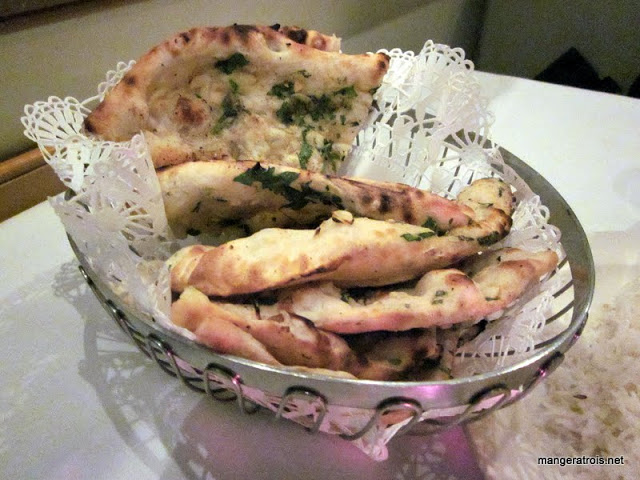 Garlic Naan
Speaking of naan… this was probably the best naan I've ever had.  It was buttery and garlicky and absolutely perfect.  I know that I can make naan at home, but I've never gotten the guts to try, I should really change that so I can try to replicate this amazing stuff.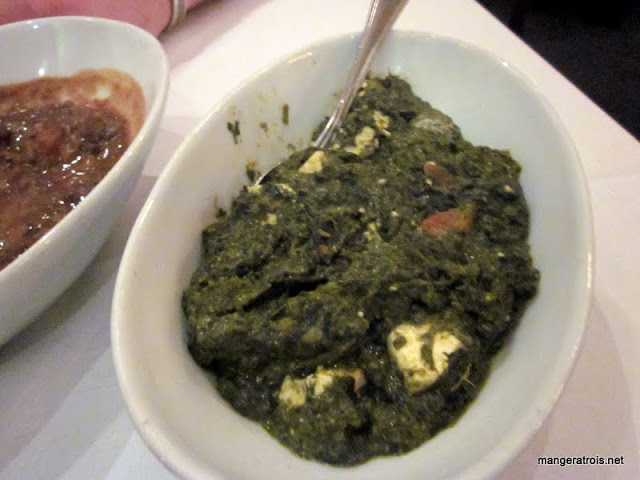 Palak Paneer Deliciously Cooked Creamed Style Spinach With Homemade Indian Cheese cheese
I ordered Palak Paneer for my entrée.  This is the first Indian dish I ever had and it's the one I tend to return to time and time again in restaurants.  The paneer was lovely and firm while the spinach was rich and creamy.  Like the naan, it was also perfect. 
This really was a wonderful meal and I'm so glad we tried Nawab out.  During the following days in the area, we found out that Nawab has quite a reputation in town for being simply amazing.  It was nice to have our choice reaffirmed by the locals we interacted with!  The service was nice and we always had water when we needed it, which is a good thing because the food was very well spiced.
Like most Indian restaurants, Nawab had a wide range of vegetarian and vegan options clearly marked on the menu. 
Total price: $73
Nawab Indian Cuisine
204 Monticello Ave
Williamsburg, VA 23185
Phone: 757.565.3200