Chowning's Tavern January 2012
We decided that we should stop by one of the taverns in Colonial Williamsburg while there and, since Chowning's was the only one open in this off season, Chowning's it was.  The taverns are supposed to give a 18th Century dining experience.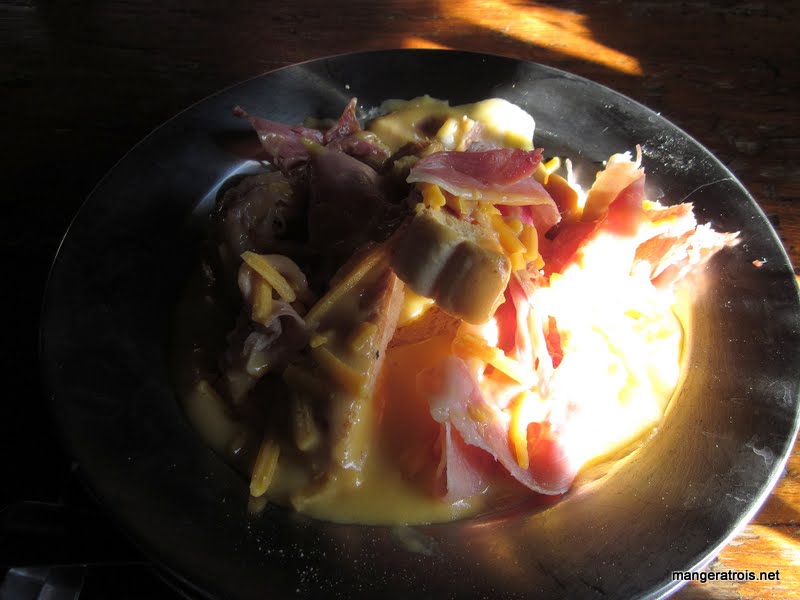 Josiah's Best Welsh Rarebit Warm Ale and Mustard–spiced Cheddar Cheese over Sippets with shaved Virginia Ham
This was the highlight of the meal and I'd love to make rarebit at home someday.  Spicy beer cheese with salty ham and toast.  Yum.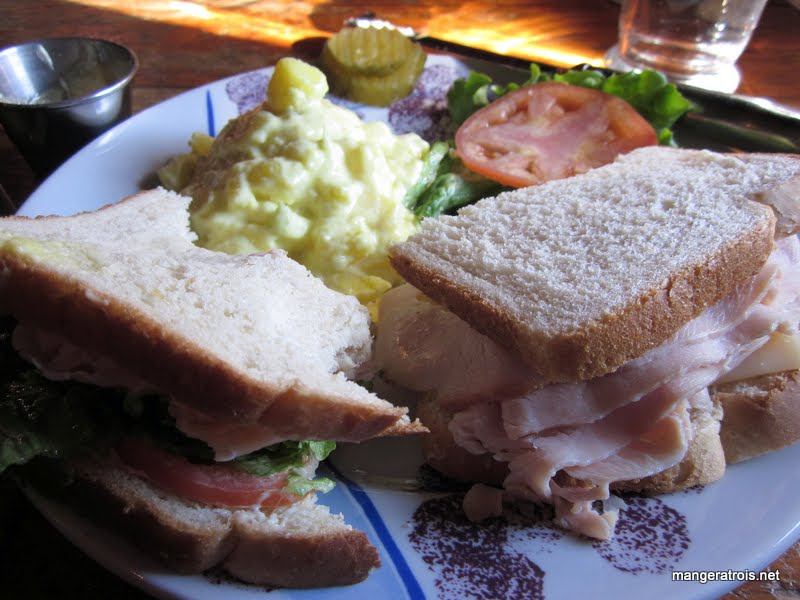 Smoked Turkey Breast or Honey-baked Ham and Cheddar Cheese Sandwich Served on Sourdough or Wheat Bread with Lettuce, Tomatoes, Pickle Slices and Dijionaise Spread. Choice of Potato Chips or Potato Salad
Sadly, the highlight came with a lowlight.  In Art's words, this was cafeteria food.  Turkey and bread that I could have gotten in any grocery store and mediocre potato salad.  I tried to convince myself that we just ordered poorly, but, every other sandwich I had on this trip was amazing compared to what we got at Chowning's.  The turkey could have been carved from a real bird.  The bread could have been in the form of nice, crusty rolls.  Instead, we got boring sandwiches that lacked any real flavor.  What a letdown. 
The service was fine.  The meal was just a big disappointment. 
Total price: $47.33
Chowning's Tavern
109 East Duke of Gloucester Street
Williamsburg, Virginia 23185
Phone: 757.229.2141