Williamsburg Inn January 2012
My parents advised us to visit the Williamsburg Inn for their amazing breakfast buffet, but I think we messed up somehow.  We went on a Sunday and it seems like they might only have a brunch buffet on Sundays?  I'm still not quite sure!  But, we were there for breakfast and had a nice little a la carte meal in the Terrace Room regardless of what our goal was.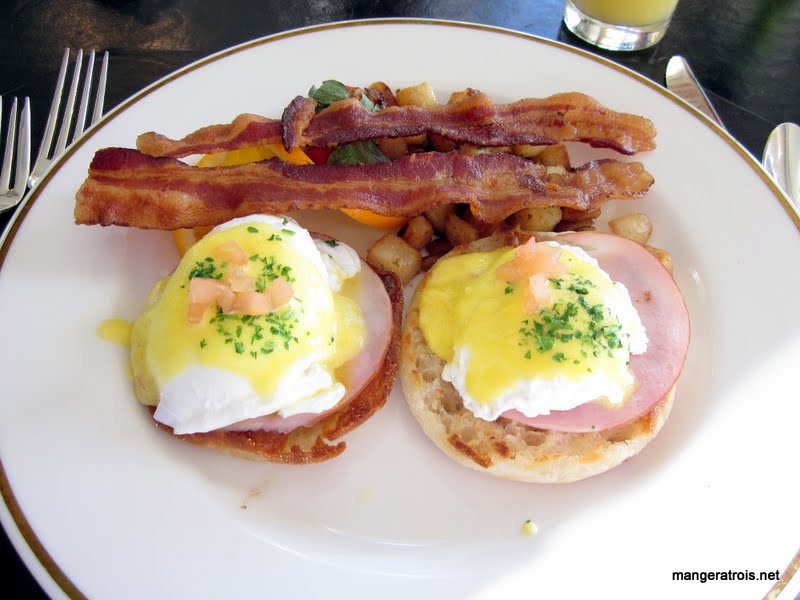 I ordered eggs benedict which came with bacon and some hash browns.  The hollandaise was nice and the eggs were poached well.  I could have done without the pale winter tomato bits on top, though!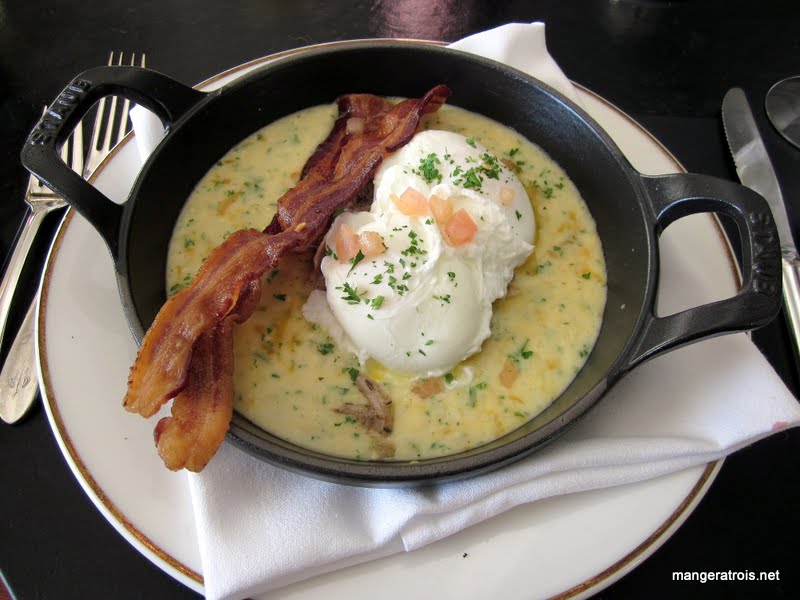 Art ordered cheese grits with duck confit, poached eggs, and bacon.  He loved all of it.  The bacon on both of our plates was perfectly crispy, just the way we wanted it to be. 
So, while this wasn't the meal we were hoping for, everything was still delicious.  We were probably the youngest people there by at least 30 years, which was a bit amusing.  The service was fine, the orange juice was awesome, and I'd definitely like to go back someday for the real breakfast buffet. 
Total price: $50.07
Williamsburg Inn
136 East Francis Street
Williamsburg, Virginia 23185
Phone: 757.229.2141