"wichcraft June 2009
Thursday's lunch was at another Colicchio restaurant, although one a tidge less fancy than Craftsteak earlier in the week.  After a much longer walk than anticipated, since distances are deceiving on The Strip, we had a lovely lunch at 'wichcraft – Colicchio's sandwich joint.
The restaurant is a typical fast food type of place.  You grab your drink, go to the counter and order your food, get a pager, and grab a seat.  I was thrilled that they had cane sugar soda, that in and of itself would take me back to 'wichcraft again.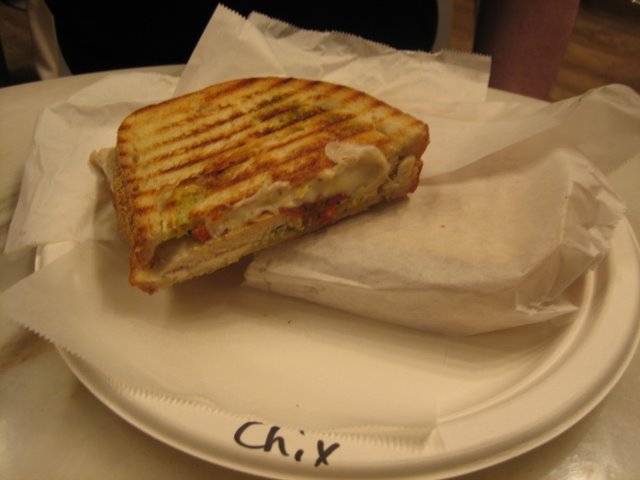 Lance ordered a panini with chicken breast, roasted red pepper, mozzarella and pesto on country bread.  It was delicious and melty, Lance loved it.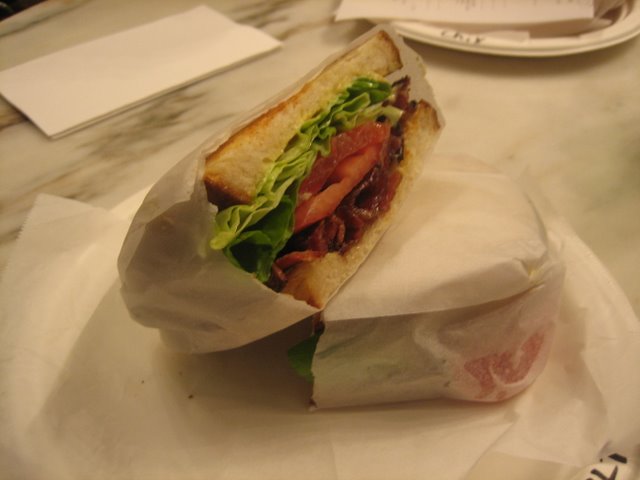 I ordered the BLT which was bacon, Boston lettuce, tomatoes and mayo on country bread.  I hoped it would be the best BLT I'd ever had and, while it might not have been, it was pretty close!
The menu has a lot of great options and it was very difficult to pick just one.  This is another place I would revisit given the chance for a light and low-key lunch.
Total price: less than $30
'wichcraft
MGM Grand
3799 Las Vegas Blvd S
Las Vegas, NV