For our second night in Indianapolis, we had hoped to eat at Fogo de Chao with friends. Those plans fell through, so we ended up going to Morton's the Steakhouse which was just down the street from Fogo. Of the four places we went to while in Indianapolis, Morton's was the only disappointment.
The bread was a nice, large loaf of onion bread. It was toasty warm and served with good butter.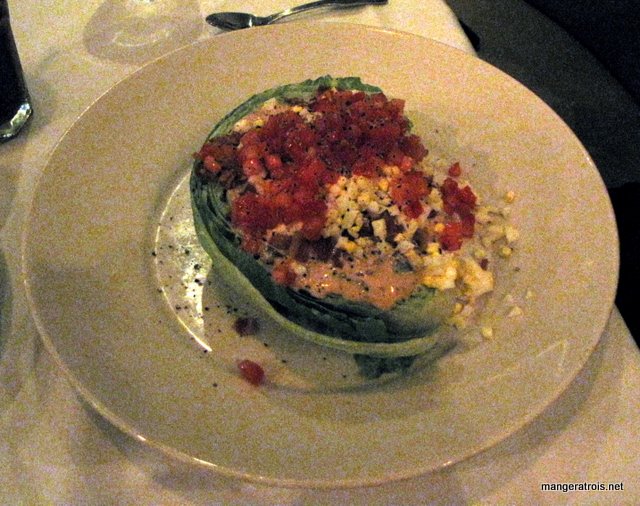 We both ordered salads. Lance got the Center Cut Iceberg salad which is their version of "the wedge." It was a quarter head of iceberg, with thousand island, blue cheese, tomatoes, bacon and egg.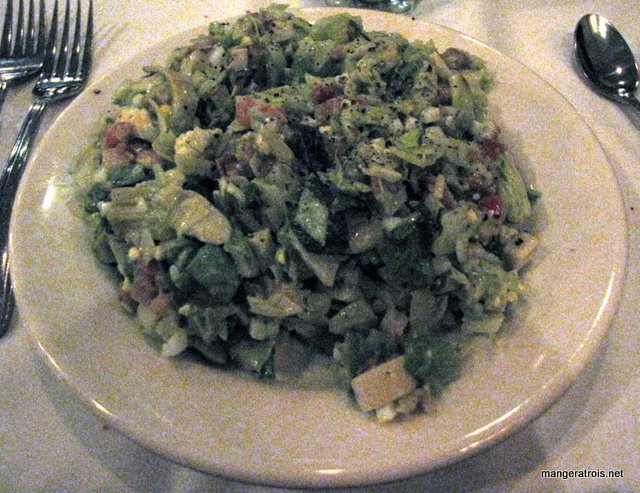 My salad was a chopped salad with lettuce, egg, tomato, hearts of palm, artichoke hearts, and maybe some other things as well. My salad was definitely the best part of my meal. I wish I could remember everything that was in it!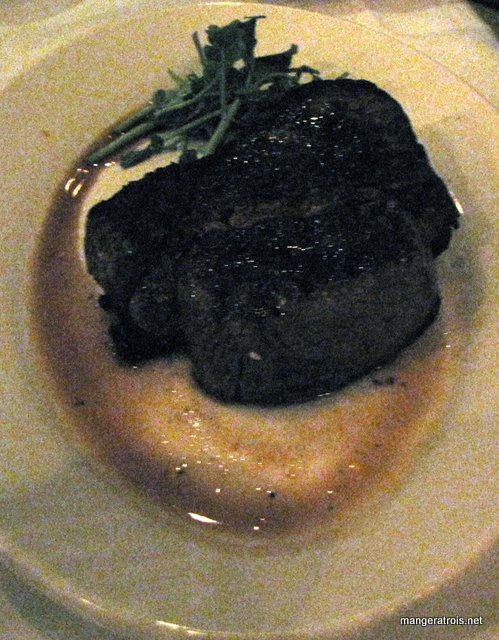 For our entrees Lance ordered the Double Cut Filet Mignon and I ordered the Sesame Encrusted Yellowfin Tuna. Both were overcooked which made for sad diners.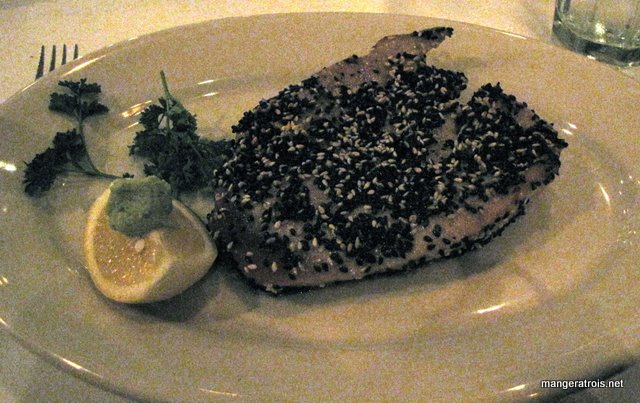 My tuna was grey throughout instead of the rare to medium rare I ordered. Sigh.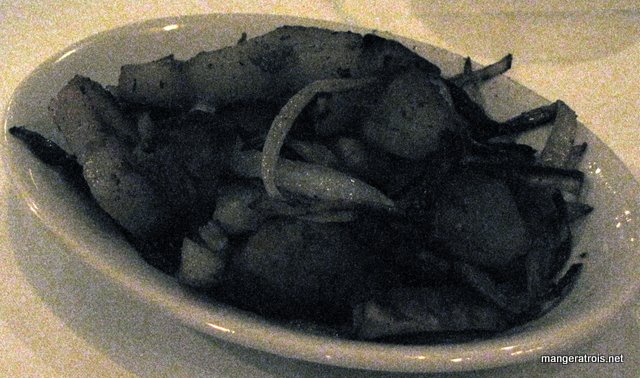 We also ordered Lyonnaise Potatoes which, sadly, were also overcooked to the point where they tasted burnt.
For dessert, Lance ordered the "Legendary Hot Chocolate Cake" which was nothing more exciting than the molten chocolate cake every restaurant seems to serve these days. I had the Double Chocolate Mousse which was amazingly rich and delicious. I'd given up on pictures by that point due to the lighting.
The service was fine, but nothing to write home about. Our waiter was friendly but seemed rushed due to the restaurant closing.
I'm not sure if other Morton's are better, but I don't see myself rushing to find out anytime soon.
Total price, including tip with no alcohol: Unclear.
Morton's the Steakhouse
41 East Washington Street
Indianapolis, IN 46204
Reservations: (317) 229-4700