Harry & Izzy's March 2012
Lance and I were in Indianapolis for an event in March and we decided to give Harry and Izzy's a go for dinner since it was an easy walk from our venue.  I'm glad that we did, because the last time we ate there we were pretty rushed since our dinner was before our shift began.  This time, we had the option to be more leisurely.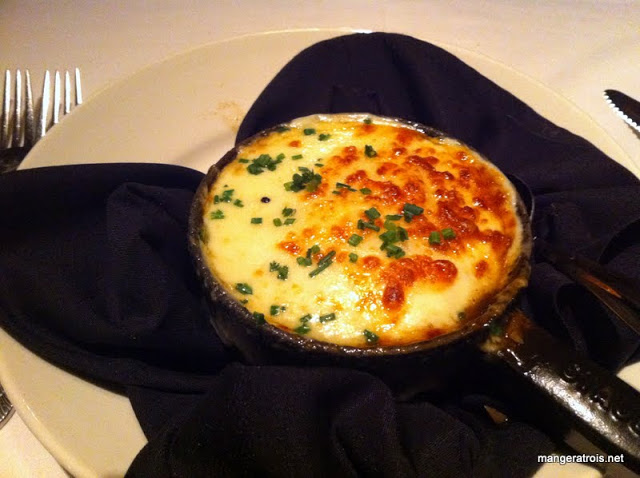 French Onion Soup
It was super chilly when we were in Indy this time, quite a change from our normal August trips!  I needed to warm up after the walk, so I started off with a bowl of French Onion soup.  I love a good bowl of the stuff and this did not disappoint.  It was rich and velvety with a nice crouton and cheese.  It was also hot so it fit the bill!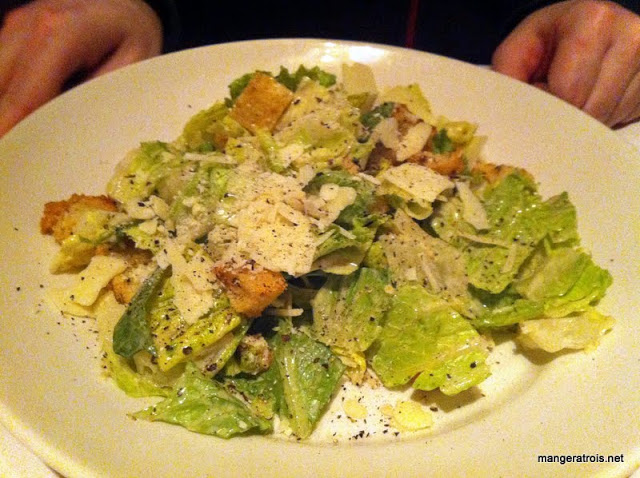 Caesar Salad
Lance ordered the Caesar and I don't think I tried a bite!  He enjoyed it though and the dressing was nice.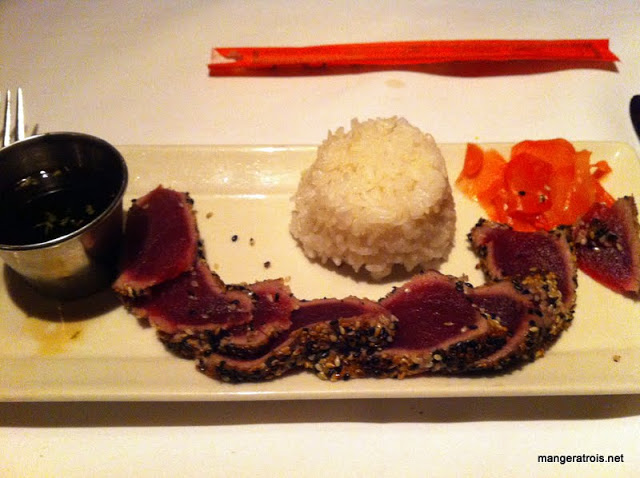 Seared Tuna sesame seed crusted, with sushi rice & soy cilantro ginger sauce
I wasn't super hungry, so I ordered the tuna from the appetizer menu for my entrée.  I'm glad I did since this turned out to be the perfect amount of food.  There is wasabi on this plate as well, but it's hidden behind the sauce.  The sushi rice was lovely, the tuna was gorgeous, and I loved every bite.  The fish was a bit on the spicy side, but I managed!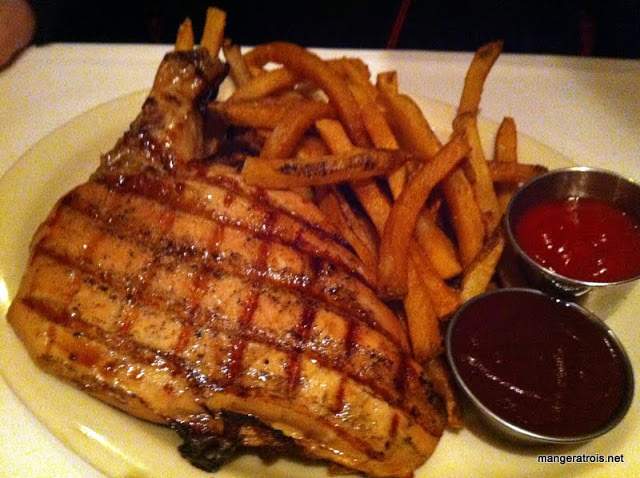 Grilled Chicken Breast with a side of bbq sauce
Lance ordered the grilled chicken and was expecting a smallish breast like the ones I make at home.  Instead, he got something twice the size!  It was delicious and moist, with great seasoning.  Lance felt the fries were undercooked so our server brought out a new plate of them.  Sadly, the new ones were the same so perhaps undercooking is just the way fries are prepared here?  Kudos to the service, though! 
Overall, the food was really tasty.  I loved my tuna and Lance's chicken was lovely.  Our service wasn't quite as awesome as it could have been, I had to steal Lance's water when my glass was empty – not a good thing when you're eating something a bit spicy!  We were also in a room with a number of very loud and raunchy parties.  But, the food was delicious.  I love Indianapolis. 
Total price: Unclear
Harry & Izzy's
153 S. Illinois St.
Indianapolis,IN 46225
Phone: 317.635.9594