Weber Grill August 2011
Ah, Weber Grill.  We first went to Weber in 2009 with a crowd of people and a fixed menu.  We enjoyed it so much that we've been back every year since.  One of the great things about Weber, aside from the food which is just plain old GOOD, is the price.  It's significantly more reasonably priced than the fancier places in town.  It is louder than the fancier places, but not in an obnoxious sort of way.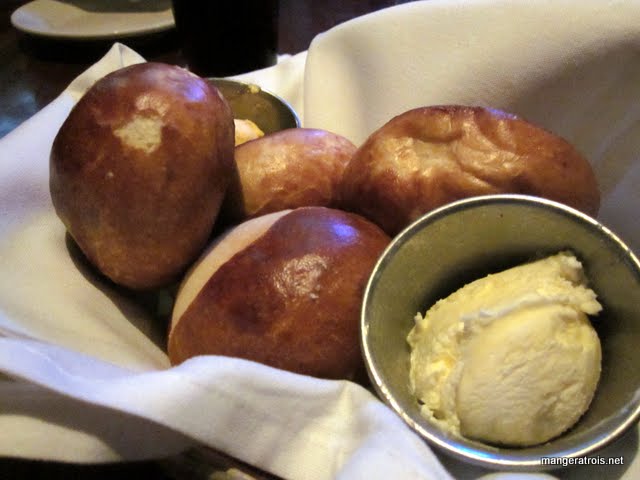 Our meal started with delicious pretzel rolls and cheddar butter.  Sadly, I wasn't feeling super hungry, since our dinner break was in the middle of a 14 hour shift, so I only ate a bit of one of the rolls.  They're super yummy, though.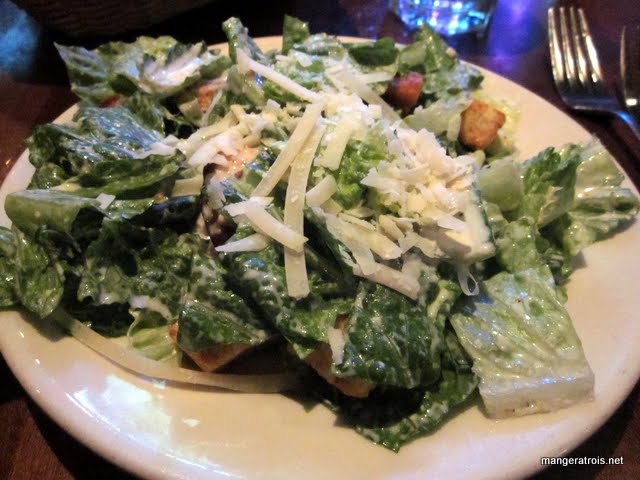 Lance and I both had the Caesar salad for starters.  The croutons are made from the aforementioned delicious pretzel bread and the dressing is great.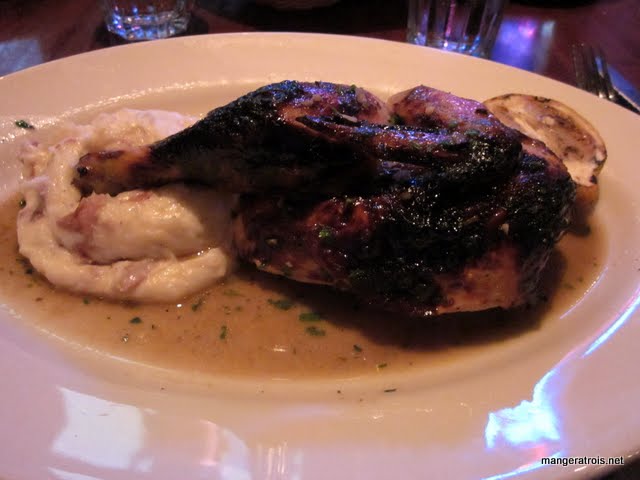 Beer Can Chicken Grill-Roasted Half Chicken, Weber's Beer Can Chicken Seasoning, Fresh Herbs, Roasted Chicken Jus, Garlic Mashed Potatoes
I had a very hard time figuring out what to order, I was feeling picky or something.  The chicken was huge!  I ate about half of it and was stuffed.  It was also delicious, tender, and full of flavor.  I'm glad I tried it out.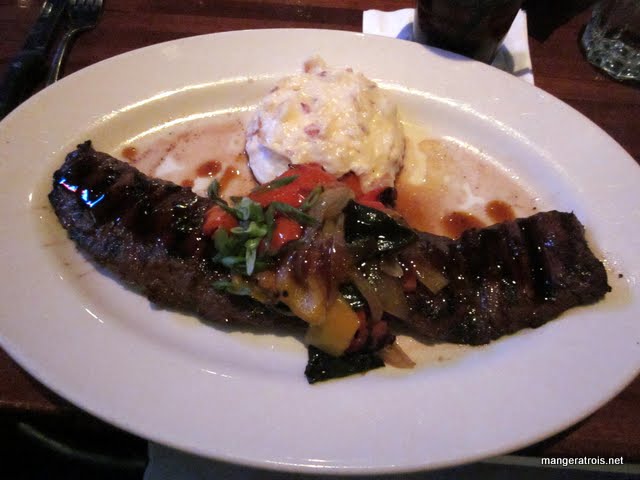 Teriyaki Skirt Steak Grill Smoked Onions, Roasted Poblano & Sweet Peppers, and Garlic Mashed Potatoes
Lance ordered our long-time favorite, the skirt steak.  I wish more restaurants had skirt steaks, since it really is a fantastic cut of meat.  It's so tender and full steaky flavor and I love it. 
We opted not to have dessert because we were both full and had to get back to work. 
This was yet another great meal at Weber - I wish I had been hungrier.  We'll be going back next year, maybe even twice to save a bit of food money!  Next year I'm eyeing the BBQ Combos that are on the menu. 
Total price: Unknown
Weber Grill
10 N. Illinois Street
Indianapolis, IN 46204
Reservations: 317.636.7600