Mo's: A Place for Steaks August 2011
A long, long time ago, in a city far, far away, Lance and I were in Indianapolis for our yearly pilgrimage to GenCon.  I have the "job" of picking the restaurants for our visit and I try to choose at least one new-to-us place every year.  Mo's was one of our new restaurants this year.  (Indy has a lot of steakhouses.) 
The best thing about the restaurant, hands down, was the pianist.  He had his music on his iPad which I thought was nifty and, as we walked in, he started playing the Superman theme song.  The music for the evening spanned many geeky and popular songs.  I was thrilled.  I've never actually tipped a musician at a restaurant before, but I did at Mo's!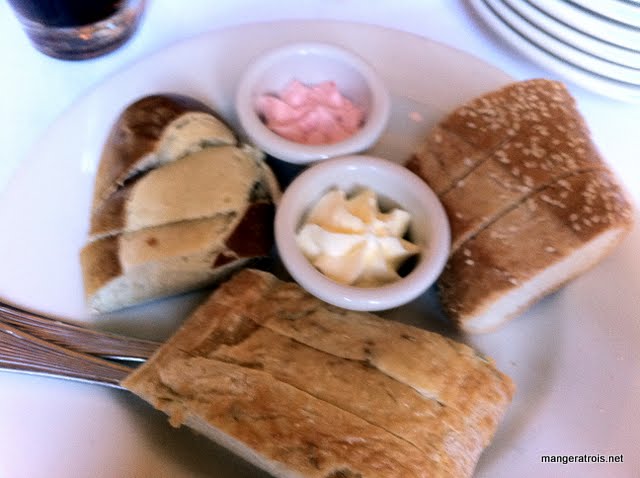 Our meal started off with a nice selection of breads and some fruity butter.  I think it was strawberry?  Pretzel bread and grainy bread and yummy bread.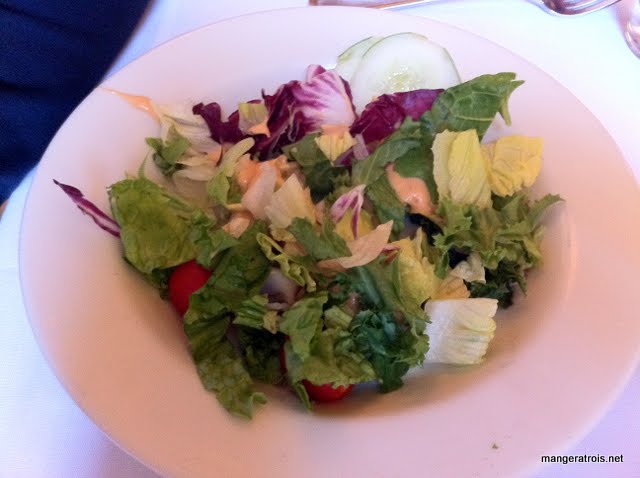 Lance had a house salad which could have been a bit more crisp, but was still tasty.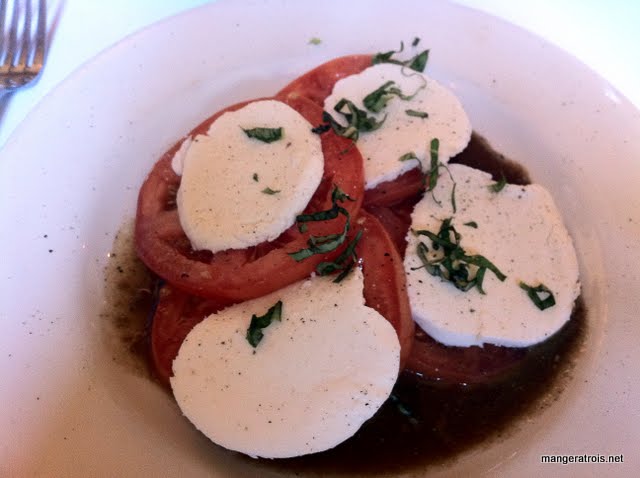 I, of course, had the Caprese salad with balsamic vinaigrette.  Now we all know how I feel about tomatoes and I'm pretty picky about them.  I've had suboptimal tomatoes at restaurants before but, since it was in the middle of tomato season, I felt pretty safe.  I asked the waiter if the tomatoes were awesome and he assured me they were. 
They were not.  I was sad.  The middles weren't very red and they were under-ripe.  Not the way I expect tomatoes to be in the middle of the season at a fancy restaurant.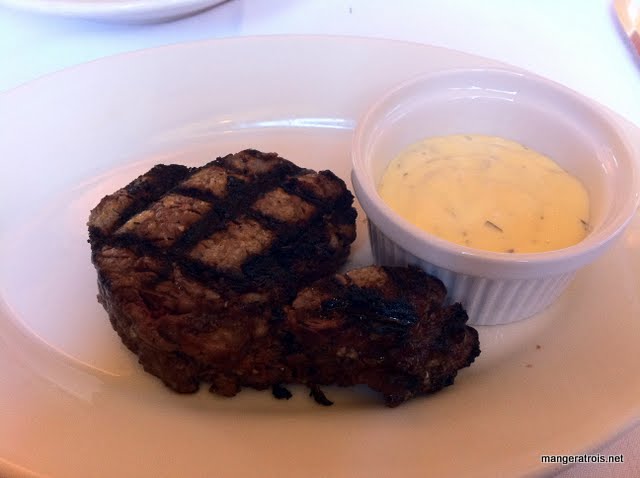 I can't remember if this was a special or a standard menu item, but Lance and I both had the Kobe filet with a side of hollandaise.  The steaks were great, nicely red in the middle, grilled on the outside, very tasty.  The sauce was quite nice as well!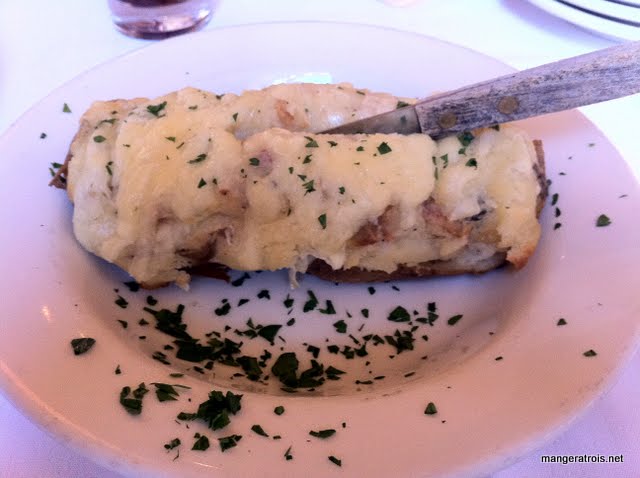 We had initially decided to get the roasted potatoes with bacon, onion, and mushrooms, but our waiter informed us that they weren't very good at all.  So we went with the double baked potato instead.  It was huge and we ate maybe half of it between the two of us.  It was a potato fit for a crowd!  We both enjoyed it.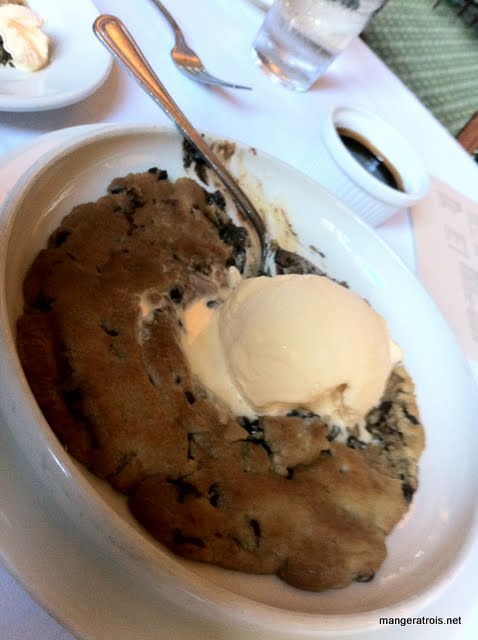 And then we had a surprise!  Our waiter brought us a complimentary cookie with ice cream for dessert.  It was a shallow bowl with a half-baked chocolate chip cookie in it and ice cream on top.  Delicious.  The cookie was warm and gooey, like a chocolate lava cookie.  It also came with a alcoholic chocolate sauce, but I can't vouch for it since I avoid chocolate sauces which tend to have HFCS in them. 
Mo's was an interesting experience.  The pianist was great, the steaks were nice, and that dessert, although not something I'd ever order myself, was great.  But the tomatoes were subpar and the waiter was, well, odd.  Once he learned my name he insisted on using it often and that was more than a little off-putting.  I don't think we'll be returning here during our future Indy trips, but I'm glad we gave it a go this time. 
Total price: Unknown.  Sorry. 
Mo's: A Place for Steaks
47 S. Pennsylvania St.
Indianapolis, IN 46204
Reservations: 317.624.0720 (You will need to call for reservations because the restaurant isn't on Open Table.  Shocking.)