Ruth's Chris August 2010
A long, long time ago, in a galaxy far, far away, Lance and I ate at Ruth's Chris in Indianapolis.  We don't do this every year, because we like to try other new places while in Indy, but we went in 2010.  I took pictures, I posted other restaurant reviews from that week, but I never got around to posting the review for Ruth's Chris.  Aaaaah.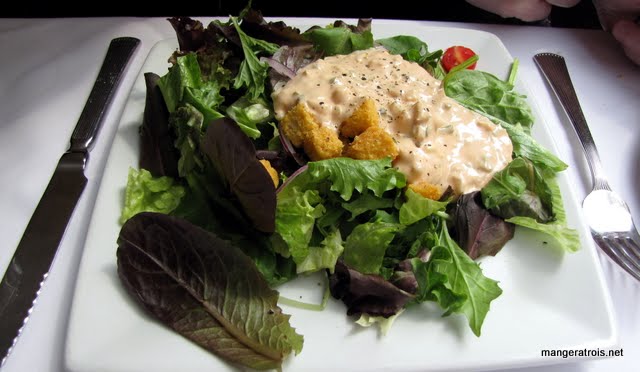 This is some sort of salad with thousand island dressing.  Lance ate it.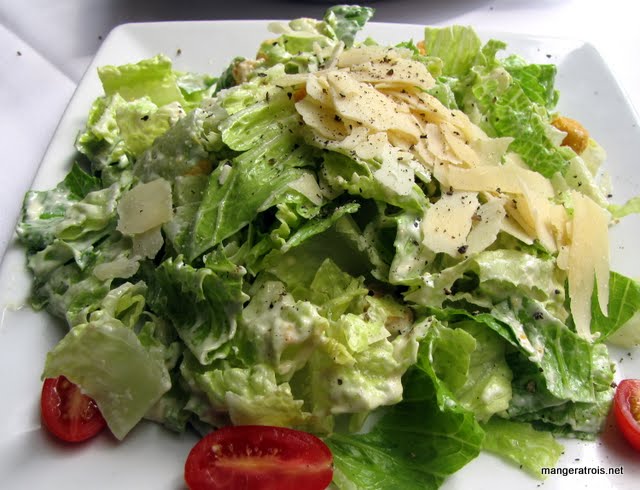 This is an awesome Caesar salad.  The plate was cold, the lettuce was crisp, and it even came with a few tomatoes.  I love tomatoes!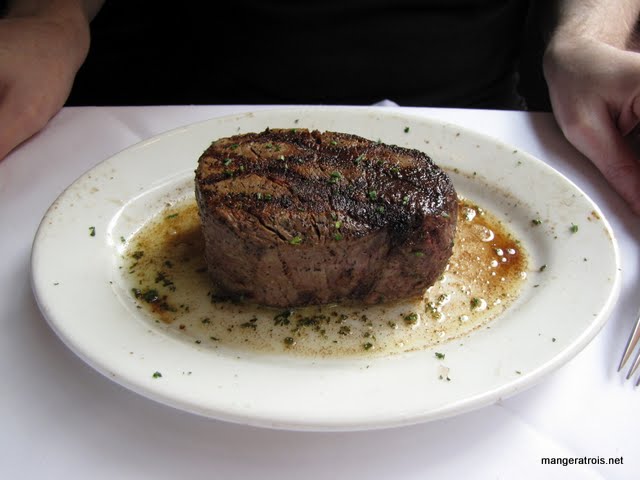 Lance had some sort of huge filet mignon.  If you've been following my restaurant review posts over the years, I'm sure you're not shocked by this!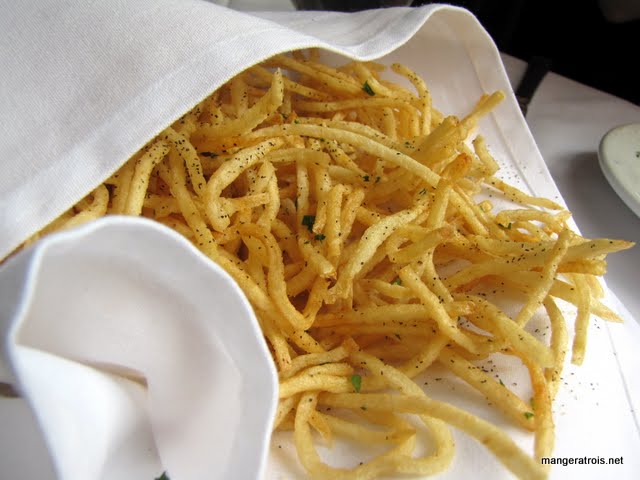 We shared shoestring fries with some sort of herb.  I can never seem to remember what kind of herb it is, just that I love these whenever we're at RC.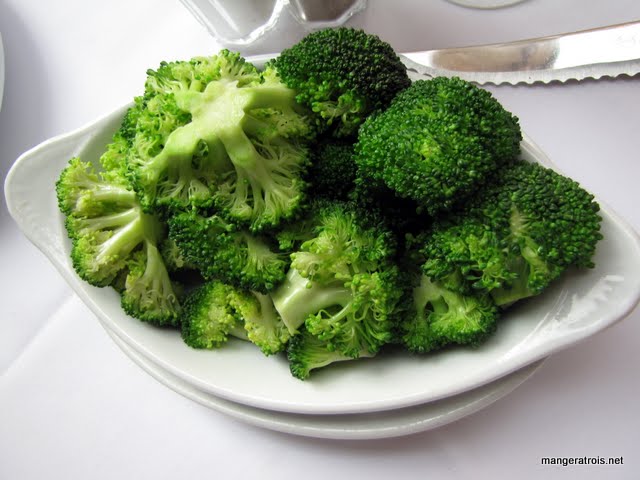 Being in need of green after a day of GenCon, I ordered broccoli as well.  I was crispy and lovely.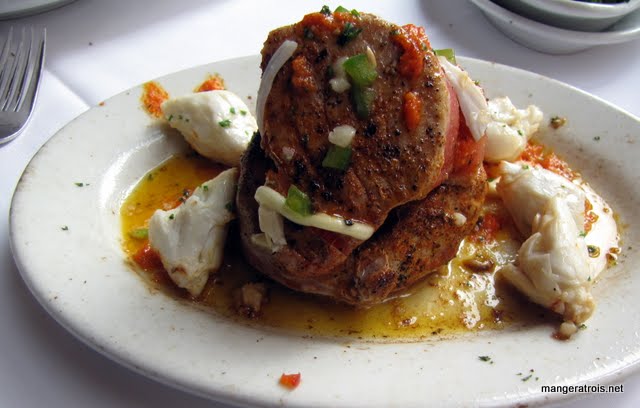 This is my standard order for RC.  It's a tuna stack with some lumps of crab.  The tuna is beautifully seared and rare inside.  Of all the possible ways to have tuna, this is the best.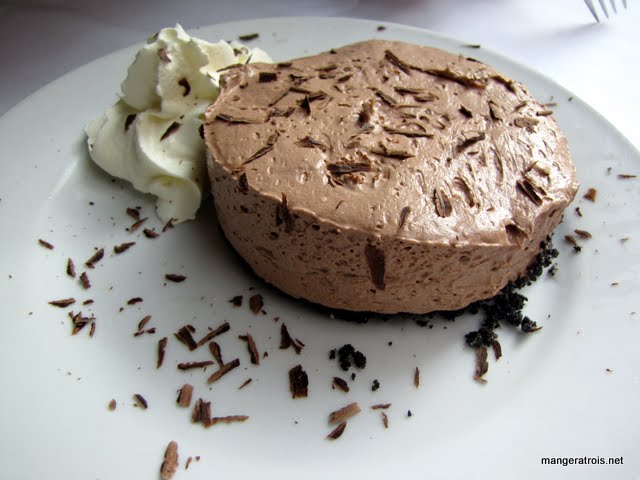 We shared this chocolate mousse cheesecake creation.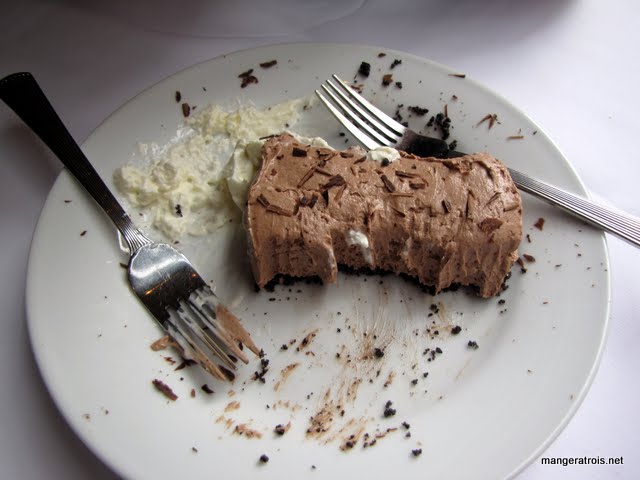 Even working together we were unable to finish it.  The cake was super rich and we were so full! 
As always, the Ruth's Chris dining experience is an excellent one.  We're never disappointed, especially in Indy!
Total price: Unknown
Ruth's Chris
45 S. Illinois Street
Circle Centre Mall
Indianapolis, IN 46204
Reservations: 317.633.1313