Simple Horseradish Sauce
Ingredients
1⁄2 cup mayonnaise
1⁄4 cup sour cream
3 tablespoons prepared horseradish
2 tablespoons fresh lemon juice
1⁄2 teaspoon garlic powder
1⁄2 teaspoon salt
1⁄4 teaspoon ground black pepper
Instructions
1. Mix all ingredients together.  Add water if necessary to thin sauce to desired consistency.  Cover and refrigerate 30 minutes before serving to allow flavors to blend.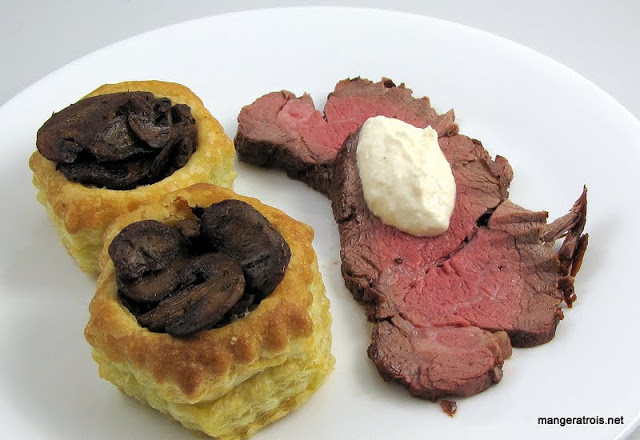 Comments
This recipe is from Cook's Illustrated 2007 and it is super simple.  No chopping or anything!  I think it could have used a bit more horseradish, but it might just be that my horseradish is a bit toward the old side.  Regardless, this is a nice and easy sauce to make for steak. 
Shown here with Simple Roast Beef Tenderloin and Mushroom Puffs.