Ingredients
1 anchovy
2 teaspoons white balsamic or tarragon vinegar
1⁄2 cup mayonnaise
1⁄2 cup plain Greek yogurt
4 tablespoons water
2 teaspoons fresh tarragon
2 tablespoons fresh chives
2 tablespoons fresh parsley
2 tablespoons fresh lemon juice
Dash hot sauce, such as Sriracha
1⁄2 teaspoon salt
1⁄4 teaspoon freshly ground black pepper
Instructions
1. Combine all ingredients in immersion blender cup and blend until smooth.  Chill before serving.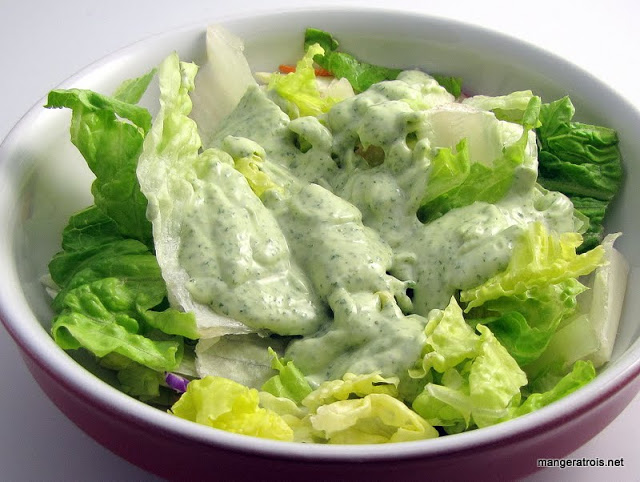 Comments
This recipe is from Louise Mellor.  I've been intrigued by Green Goddess Dressing for quite some time but I've never gotten around to making it.  Now that I have, I'm wishing I hadn't.  I'm not sure what was wrong with this, but some flavor just made the whole thing taste off.  Sorry, that's not very helpful.
Internet - Louise Mellor