Tangy Feta Dressing
Ingredients
1⁄4 cup feta cheese, crumbled
1⁄4 cup plain yogurt
1⁄4 cup olive oil
1 clove garlic
1 cup fresh parsley
Juice of 1 orange
2 teaspoons orange zest
1 tablespoon maple syrup
Salt, to taste
Instructions
1. Combine all ingredients in immersion blender cup and process until smooth.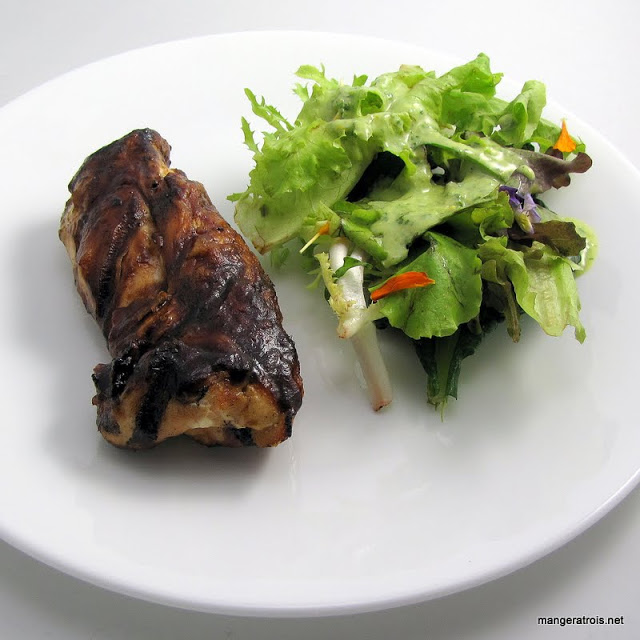 Comments
This recipe is from Healthy Green Kitchen.  It was meant to be served with roasted broccoli but the broccoli I had from the market had little teeny worms all over it and I got really grossed out thinking about whether or not I'd gotten them all so I decided to scrap the broccoli and just go with lettuce instead.  This dressing is delicious.  It has a lot of great citrus and the feta and yogurt add lovely tang.
I ate some of the leftovers on sliced tomatoes - glorious. 
Shown here with Tangy Barbecue Chicken.