Parsley Rice
Ingredients
2 eggs, beaten
1 teaspoon salt
1 1⁄2 cups milk
1⁄2 cup olive oil
1 onion, finely minced
1⁄2 teaspoon dry mustard
1 cup parsley, chopped
2 cups cheddar cheese, shredded
4 cups cooked rice (I used a mixture of brown, wild, and white rice.)  
Instructions
1. Heat oven to 350*F. 
2. Combine all ingredients in large bowl then transfer to a greased 9 by 13-inch baking dish.  Bake 1 hour or until edges are crisp and eggs are cooked through.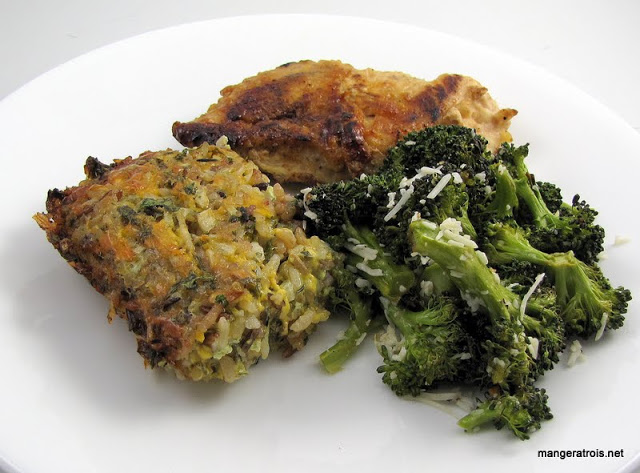 Comments
This recipe is from Natasha's Kitchen.  I thought it was a tasty dish but it was a bit.. boring?  Maybe too eggy?  I'm not sure.  I'd like to try it again, but maybe with a few changes.  I'm just not sure yet what I'd change. 
Shown here with Mom's Chicken and Roasted Garlic Parmesan Broccoli.