Ingredients
1 tablespoon olive oil
8 shallots, finely chopped
4 cloves garlic, minced
2 teaspoons ginger, minced
2-4 red chilies, finely chopped
2 cans coconut milk
2 teaspoons turmeric
4 teaspoons curry powder
2 tablespoons fish sauce
6 tablespoons tomato paste
Salt and freshly ground black pepper
4 (4 to 6 ounces each) tilapia fillets
2 tablespoons fresh cilantro, chopped
Instructions
1. Heat oil in large skillet over medium high heat. 
2. Add shallots, garlic, ginger, and red chilies.  Saute 3 to 4 minutes, or until softened. 
Spray a frying pan over a medium high heat with some Frylight or Pam spray.
3. Stir tomato paste and turmeric into skillet to evenly coat then slowly pour in coconut milk, stirring until combined.  Add in fish sauce, salt and pepper, then bring to a low boil. 
4. Place tilapia in sauce, reduce heat to low, and simmer for 5 to 10 minutes, or until tilapia is cooked through.  Top with cilantro before serving.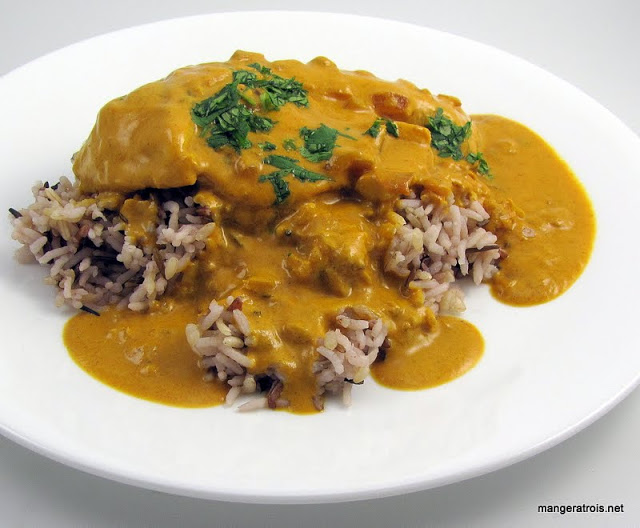 Comments
This recipe is from Slimming Eats.  It's the first time I've made curry with fish and it was delicious.  We might have fought over the leftovers, I'm glad I doubled the original recipe to make four servings!