Chocolate Covered Bacon
Ingredients
1 pound bacon, the thicker the better, cut into fourths
12 ounces chocolate chips, bittersweet, semisweet, or milk – your choice
Instructions
1. Heat oven to 350*F.  Line baking sheet with aluminum foil and then set wire rack into sheet.  Spread bacon pieces in single layer on wire rack.  Cook until crisp, 30 to 60 minutes depending on a number of factors such as your bacon, the oven, the baking sheet, etc.  Remove from oven and cool. 
2. Place chocolate chips in microwave safe bowl and microwave on high, stirring every 30 seconds, until melted and smooth. 
3. Dip cooled bacon into chocolate and then place on parchment paper to cool.  Transfer to refrigerator or freezer to chill completely before serving.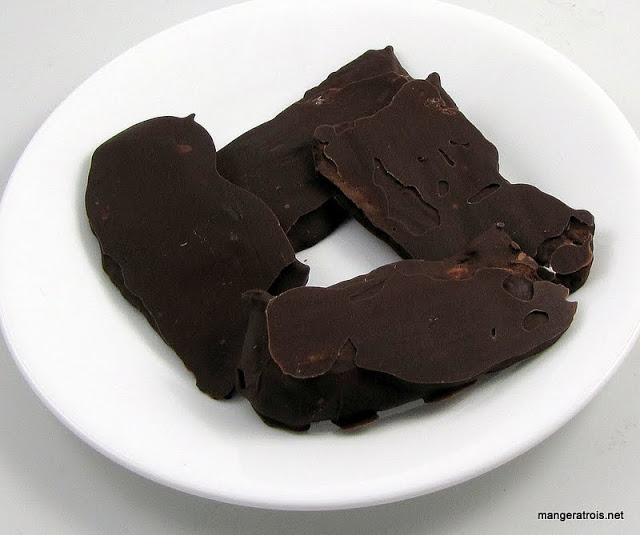 Comments
I was looking for a diabetic-friendly treat to take to an event, and someone suggestion chocolate covered bacon.  Now I'm not sure that it's actually diabetic-friendly, but it seemed like a fun thing to try. 
I thought these were fine.  Nothing I'd go out of my way to order in a restaurant, but definitely interesting enough to try.  Some people loved them, and some didn't care for them at all.  So lots of personal variation when it came to enjoyment.