Rich Chewy Brownies
Ingredients
8 tablespoons unsalted butter
4 ounces unsweetened chocolate chips or bars
1 1⁄2 cups sugar
1⁄4 teaspoon salt
2 teaspoons vanilla extract
2 eggs
1 cup flour
2 tablespoons cocoa powder
Instructions
1. Preheat oven to 350*F.  Line bottom of 8 by 8-inch baking pan with parchment paper and spray with cooking spray. 
2. Place butter and chocolate chips in microwave safe bowl and microwave in 30 second increments, stirring between each increment, until melted and smooth.  Cool for 5 minutes and transfer to mixing bowl. 
3. On low speed, mix in sugar, salt, and vanilla.  Beat the eggs into the batter one at a time until fully blended.  Add flour and cocoa powder and beat until batter is just smooth. 
4. Pour batter into the pan and bake until a toothpick inserted in the center comes out almost clean, about 35 to 45 minutes.  Remove from oven and cool completely on cooling rack.  Remove brownies from pan, cut into squares, and serve.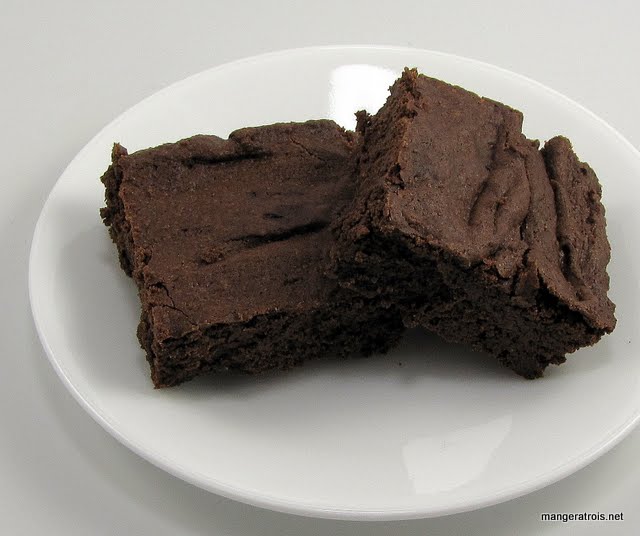 Comments
This recipe is from the blog Use Real Butter and I made them for Thanksgiving 2010. These are probably the richest brownies I've ever eaten, so I recommend serving them with vanilla ice cream.   If you like rich, fudgy brownies, this is the recipe for you.
Internet - Use Real Butter