Local Food 7/28/2012
I haven't been in a huge cooking mood recently, so I'm trying to keep things super simple at the market so that I don't get too overwhelmed.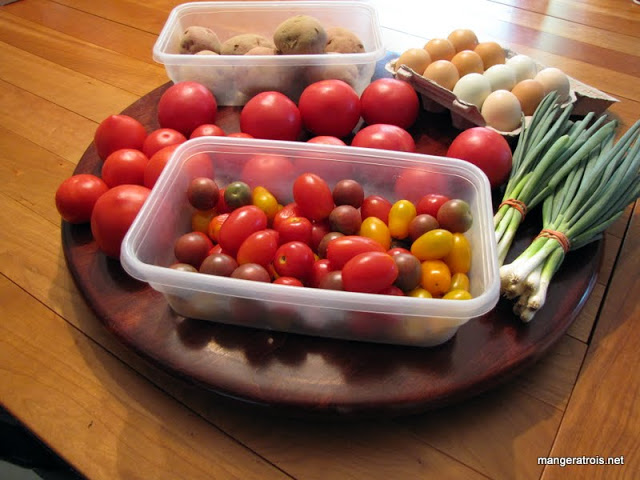 This week we got tomatoes, eggs, green onions, and potatoes.  Yum.
This photo also shows off our beautiful new lazy susan!  It will make taco nights quite a bit easier.