Local Food 6/23/2012
Once upon a time I went to the farmers market and bought this stuff: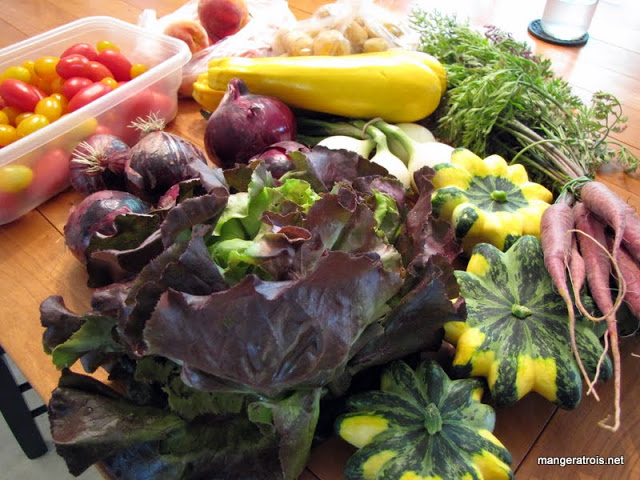 I took a picture when I got home, and then forgot to make a post about it.  Here you can see lettuce, pattypan squash, green onions, purple carrots, squash, red onions, potatoes, peaches, and tomatoes.  Lots of great colors.