Local Food 11/19/2011
And it's time to say farewell to the market after another great year.  The last market day of the season is always a bit sad.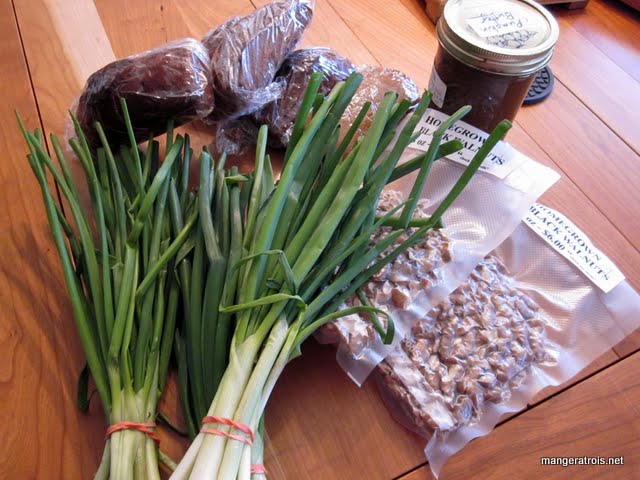 It's also a bit sparse; we did have a whole lot of options of things to pick up this week.  Although, now that it's too late, I'm wondering why I never bought more winter squash while I had the chance!  We did pick up some green onions, chocolate bread, pumpkin bread, pumpkin butter, and black walnuts!  I'm pretty excited about the black walnuts even though I have no idea what I'm going to do with them.