Local Food 11/5/2011
So few weeks left!  This means I feel tempted to buy more and more because it's my last chance!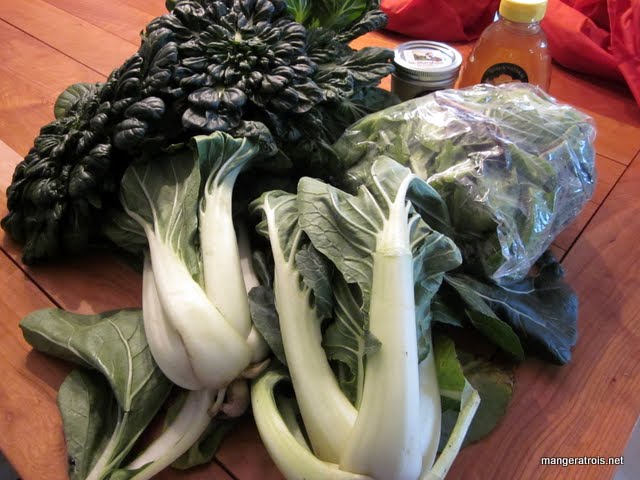 I picked up some exciting greens this week – tatsoi, choi, and a bag of mixed greens.  I also got a jar of creamed honey and a bottle of normal honey as gifts.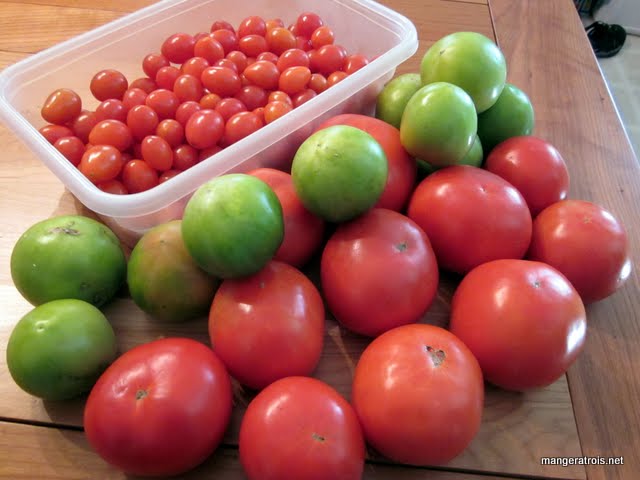 And lots of tomatoes.  Little tomatoes, big tomatoes, and green tomatoes.  Woo!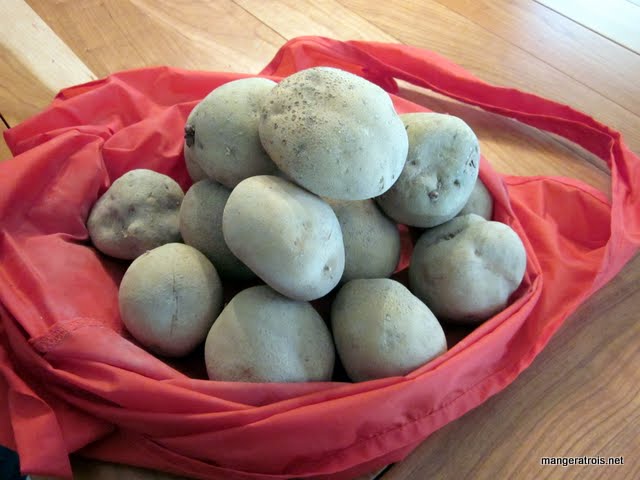 Then there's the ubiquitous bag of potatoes.  Yum.