Local Food 8/14/2010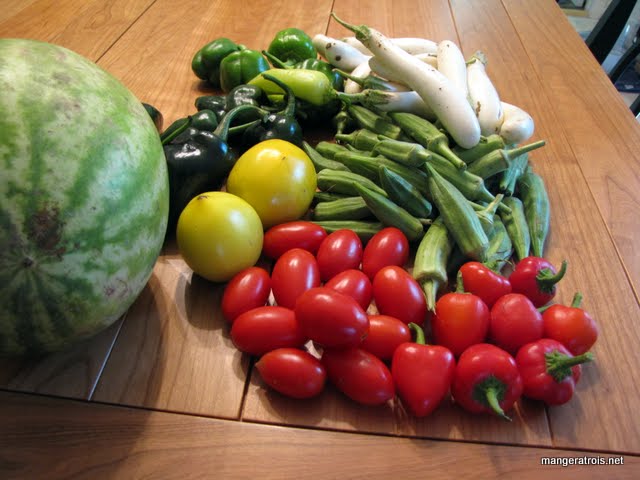 And, finally, I'm home again to appreciate and use our vegetal bounty.  This week's box had white eggplant, tomatoes, okra, hot peppers, sweet peppers, and a watermelon the size of my head.  Art has promised to eat this watermelon, but it's already 10:30pm on Sunday and I have a feeling that he has forgotten about it.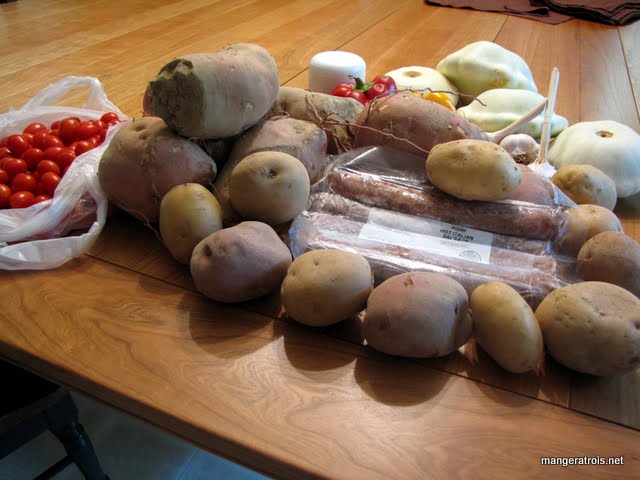 Elsewhere at the market I picked up some hot Italian sausage which I've been told "isn't really that hot."  (It better not be!)  I also bought potatoes – white, yellow, and sweet.  I got some pattypan squashes for grilling and two small bell peppers that you can just see peeking out from in front of the pattypans.  I picked up some extra tomatoes so that I would have plenty for making salsa, three heads of garlic, and the jar in the back is locally made peach lotion for my dry hands.