Local Food 10/31/2009
This was the last week of the CSA which means that it was 24 weeks since we missed the first week.  I'll be posting a CSA Recap post in the next few days, overall it has been a fantastic experience and I look forward to enjoying it again next year!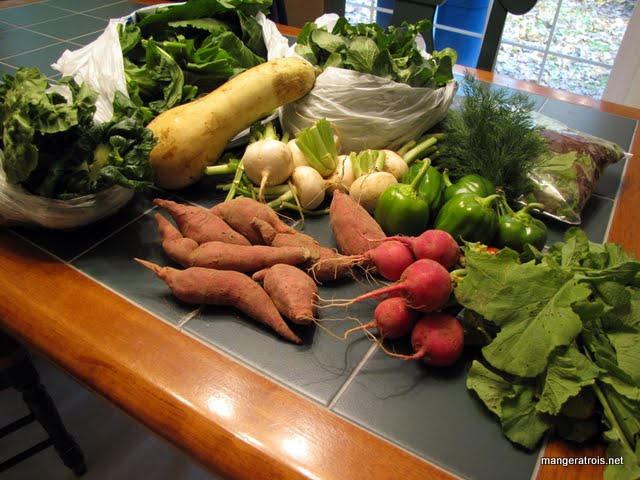 This week's box was very green.  We received turnip greens, cress, dill, salad greens, radishes, turnips, sweet potatoes, sweet and hot pepper, butternut squash, and bok choy.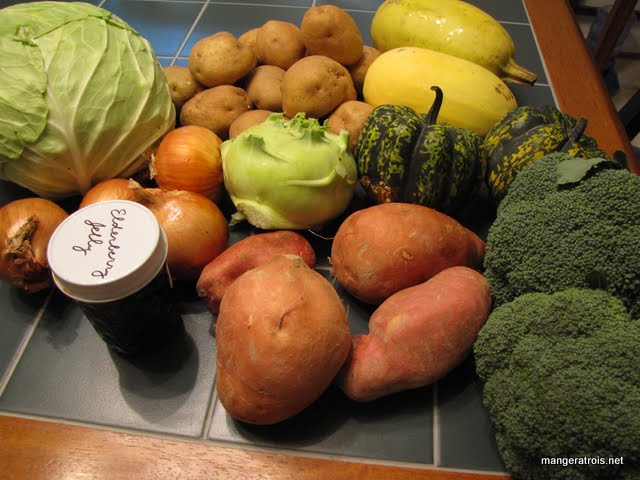 Elsewhere at the market I picked up cabbage, potatoes, spaghetti squash, acorn squash, broccoli, sweet potatoes, onions, and a jar of elderberry jam.  The green thing in the middle is kohlrabi which is a vegetable I've never even seen, much less eaten.