Local Food 10/24/2009
This is our 22nd week with our CSA and next week will be the last week.  Our farmer, being amazing, gave us another full share to make up for a week that we missed.  Getting full shares two weeks in a row has definitely reaffirmed my decision to go with a half share.  There is no way that we could use up that many vegetables each and every week!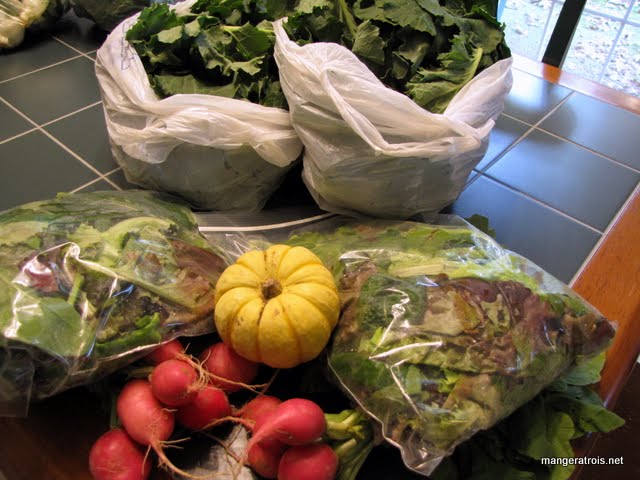 This week we received more kale which we hope to give to a good home on our street.  In all the weeks of our CSA experiment, kale has really been one of the only three things we just don't care for.  We also got two more bags of delicious salad greens, a little acorn squash, and two bunches of radishes.  This will be a big salad week, I hope!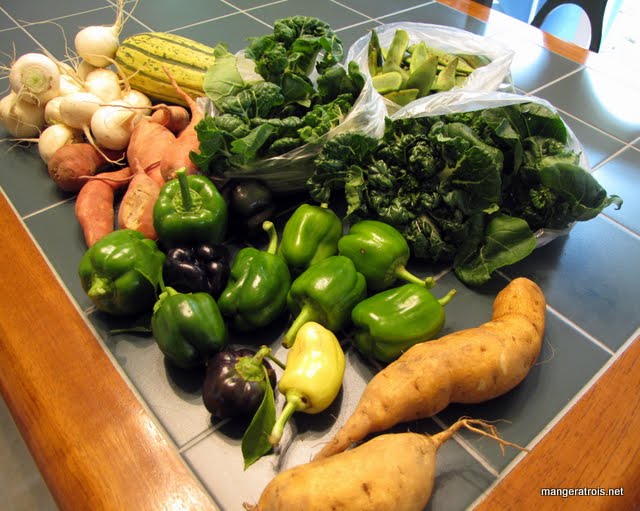 Also in our CSA box we received turnips (in the top left corner).  I believe the winter squash to the right of the turnips is a "delicata."  In the back is a bag of lima beans still in the shells.  Then there are two bags of baby bok choy, lots of peppers, and then two tubers.  I believe the ones closest to the turnips are sweet potatoes but I'm not entirely sure what the ones in the front are and I foolishly forgot to ask my farmer since she was helping another customer.  I think they're either a variety of yam or sweet potato.  Edit: Art called our farmer.  Apparently they are white sweet potatoes!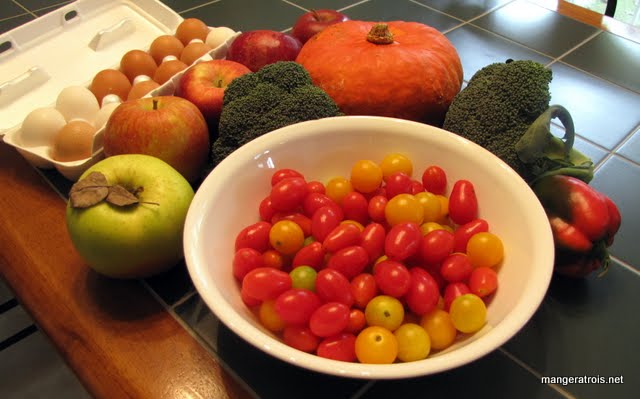 We also picked up our weekly dozen eggs from our CSA farmer and, elsewhere at the farm we found broccoli, a mostly red bell pepper, small tomatoes, a "sunshine" winter squash, and apples!  From front to back the apple varieties are Crispin, Jonagold, Empire, Stayman, and Rome.  We're going to have an apple tasting party tomorrow.