Local Food 9/26/2009
Winter vegetables are coming in strong with winter squash, winter greens, and sweet potatoes.  I guess it's a good thing that my freezer is packed to the brim since tomato season is winding down!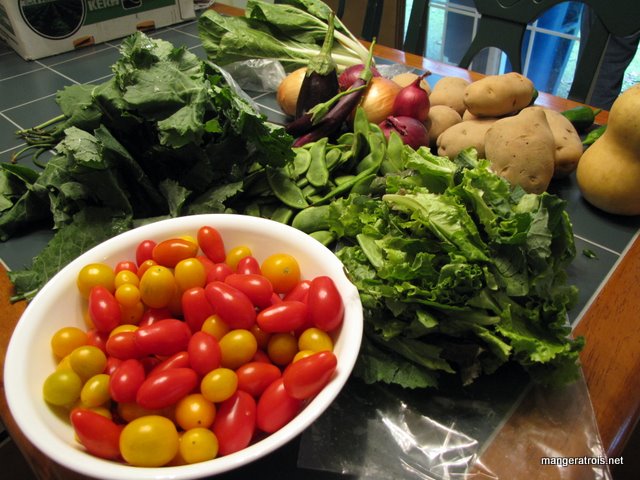 Art arranged the vegetables for their photo shoot this week.  I suppose that means they're arranged artfully?  In the first photograph you can see tomatoes, salad greens, kale, lima beans in their shells, potatoes, onions, and eggplant.  There is also bok choy peaking out in the back.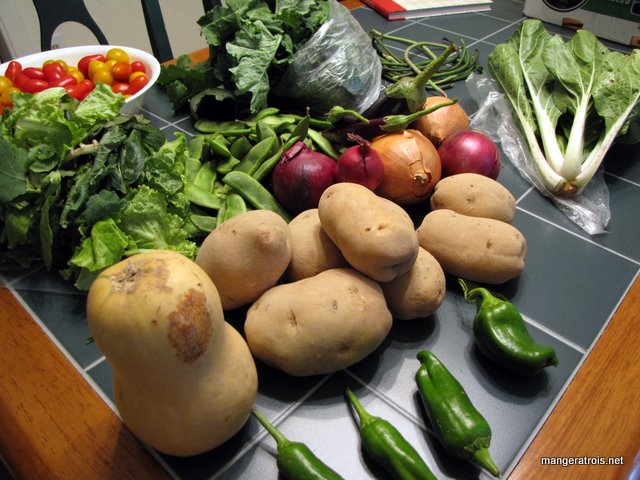 In this picture, which is the same arrangement just from a different angle, you can see the potatoes, butternut squash, some peppers, and some Chinese long beans between the kale and boy choy.   
The CSA box contained the salad greens, eggplant, peppers, butternut squash, boy choy, kale, Chinese long beans, and lima beans.