Local Food 9/5/2009
I just noticed, as I started to type up week 16, that I managed to completely forget to write and post week 15!  I guess this just illustrates what a crazy week last week ended up being.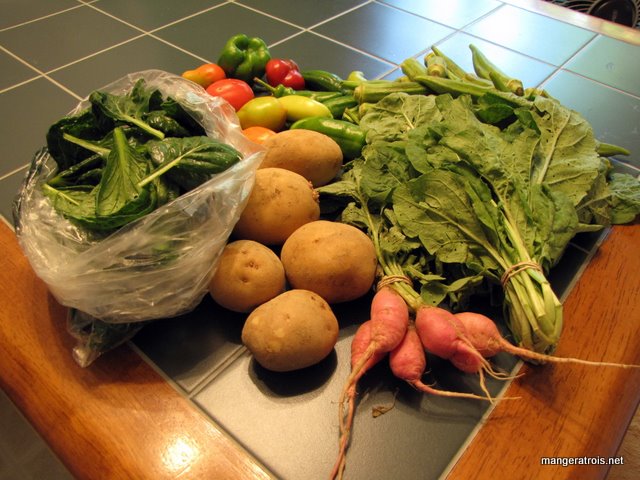 Our CSA box included peppers both hot and sweet, okra, arugula, radishes, potatoes, and Tatsoi.  The arugula is going to be used tomorrow for a lunchtime salad.  The potatoes were used in Chicken Vesuvio and the Tatsoi was used in Brown Butter Tatsoi Pasta.  Everything was delicious!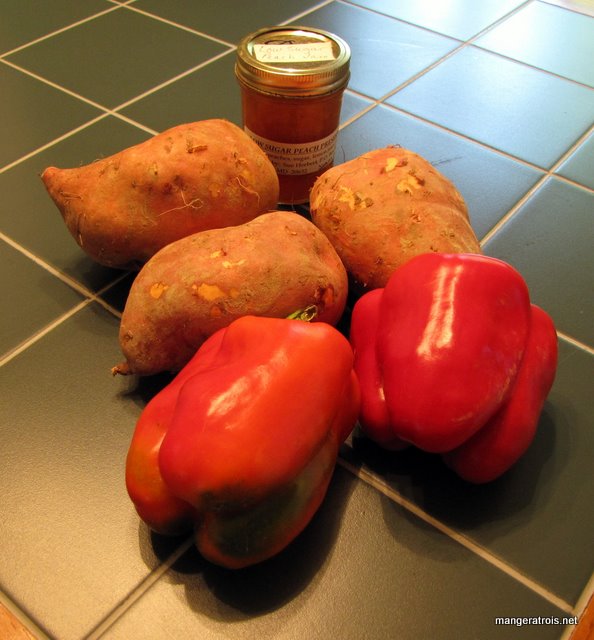 I also picked up some red bell peppers which were roasted and frozen, sweet potatoes for a Sweet Potato Cake, and in the back is some low-sugar peach jam.  I tend to find storebought jams and jellies to be too sweet, so I always look for low-sugar options at the market.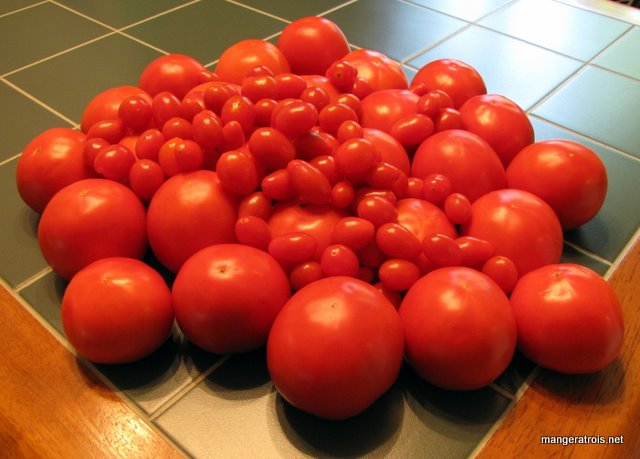 And, of course, tomatoes.  The large ones were all roasted for freezing and the small ones went into delicious salads.  I think I might cry when tomato season is over.